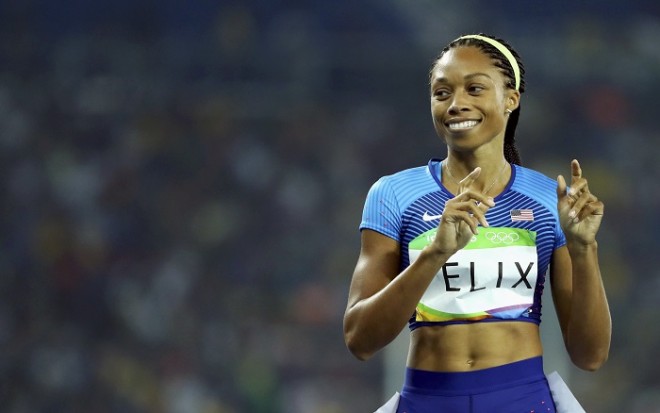 Lalita Babar ran brilliantly to finish fourth in Heat 1 of the women's 3000m steeplechase, and the Indian will now look to go one better on Independence Day Monday by getting into the top three and with it finish in the medal positions.
India continue the search for their first medal of the Rio Olympics, despite being well into the second week of the Games. With most of the medal hopefuls falling by the wayside, India need to look for new ones, and the country will hope Babar is one of those.
The 27-year-old did quite well in her heats, setting a good pace in the long run, before crossing the finish line in fourth place. That gave her a chance to run in the final on Monday, and while there are a lot of athletes who look stronger on paper, you never know what might happen on the day; if Lalita feels like she is in prime form, a perfect run might come along, and with it a medal as well.
India will also have the experienced Renjith Maheshwary featuring in the triple jump qualifiers on Saturday, and the man from Kerala will at least target a place in the final, after a disastrous London 2012 Olympics, when he failed to get in a single legal attempt.
Srabani Nanda is another from India who will feature on Monday, in Heat 5 of the women's 200m.
In field action, Seema Punia will be on view in Group B of the women's discus throw qualifiers, with the Indian looking to hit the qualifying mark to make it to the all-important final.
After a day when Usain Bolt did what Usain Bolt does best and the men's 400m world record was shattered, Monday will see five medal events – women's hammer throw, women's 3000m steeplechase, men's pole vault and the two marquee ones the men's 800m final and the women's 400m final.
David Rudisha of Kenya is the favourite for the men's 800m title, having won it in some style in London four years ago. Rudisha is looking to become the first man since Peter Snell in 1964 to defend his 800m title. The likeliest challengers to Rudisha's throne are his countrymen Alfred Kipketer and Ferguson Cheruiyot Rotich.
Allyson Felix will be the cynosure in the women's 400m, with the American looking to make amends for missing out on qualifying for the 200m. The veteran, though, will have to beat the in-form Bahamian Shaunae Miller.
Where to Watch Live

Athletics action begins at 9.30 a.m. local time (6 p.m. IST) with the triple jump qualifiers. The women's 3000m steeplechase final is set to begin at 11.15 a.m. local time (7.45 p.m. IST). The men's 800m final is at 10.25 p.m. local time (6.55 a.m. IST next day), followed by the women's 400m final at 10.45 p.m. local time (7.15 a.m. IST next day). Below is the live streaming and TV information.

India: TV: Star Sports and DD National. Live Streaming: Hotstar.

USA: TV: NBC. Live Streaming: NBC Sports live extra, NBC Olympics and NBC Olympics app.

Brazil: TV: SporTV, Globo, Fox Sports and ESPN.

UK and Ireland: TV: BBC. Live Streaming: BBCiPlayer.

Jamaica: TV: Television Jamaica CVM.

Germany: TV: ARD and ZDF.

Australia: TV: Channel 7, 7Two and 7Mate. Live Streaming: Channel 7 online.

Middle East: TV: Bein Sports Arabia. Live Streaming: Bein Sports Connect.