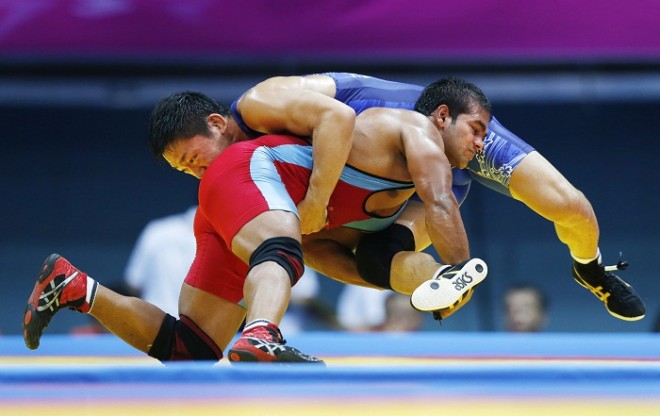 Narsingh Yadav has received yet another lifeline as United World Wrestling (UNW) -- the international governing body for amateur wrestling -- has cleared the 74kg Indian wrestler to participate in Rio Olympics 2016, starting two days from now. The news was shared by Wrestling Federation of India (WFI) President Brij Bhushan Saran Singh on Wednesday.
"The day Narsingh got the clearance from the National Anti Doping Agency (NADA), we had written a letter to the UWW. Today, I am happy to let you all know that the UWW wrote back a letter at midnight stating that the athlete is assured to compete in the Olympics 2016," said Brij Bhushan to reporters.
"Therefore, we feel that Narsingh will surely get the opportunity to participate in the event."
Only a clearance from WADA (World Anti-Doping Agency) now will open up a smooth road for Narsingh to compete in the Rio Olympics 2016 and make millions of Indians proud with a dominating performance in the 74kg freestyle wrestling category, where he was selected over the veteran Sushil Kumar.