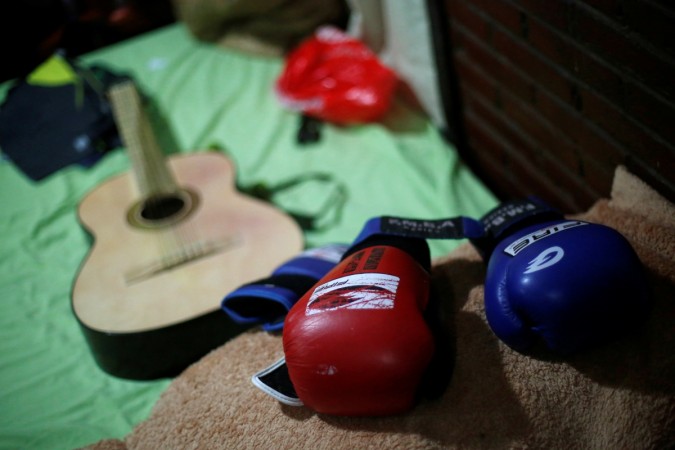 There was major embarrassment in store for Moroccan boxer Hassan Saada on Friday after he was arrested by the Brazil police on charges of sexual assault. It has been claimed that the 22-year-old light heavyweight pugilist touched two female workers without consent at the Olympics village on Wednesday.
The police have mentioned in their report that the boxer from Casablanca called the workers to his room to ask a question and fondled and kissed them without consent. The women managed to escape the scene and inform the cops on time.
"According to investigations, on August 3 the athlete sexually assaulted two Brazilian room cleaners who were working in the athletes' village," AFP quoted a statement released by the Brazilian police. "They were cleaning the room right across his, and he assaulted them. He groped the breast of one of them and touched the other woman's thigh. They were able to get out," chief investigator Carolina Salomao said, according to AP.
Hassan will be in police custody for 15 days and his dreams of competing in Olympics 2016, in all likelihood, is over. The Moroccan is scheduled to fight on Saturday against Mehmet Nadir Unal of Turkey in his opening boxing bout of the quadrennial sporting event.
"It is unbelievable that an athlete who should be coming to a country to participate in the Olympic spirit has total disrespect for those who welcome him, committing grave acts that would be repudiated in any part of the world," the NY Times quoted Larissa Nunes Saly, the judge of a Rio de Janeiro state court looking into the case.
Meanwhile, the International Boxing Association (AIBA) has taken a note of the incident and following the development closely. "We understand that the situation is being dealt with by the local Brazilian authorities and have complete confidence that they will handle the matter appropriately," AIBA spokesman Nicolas Jomard said in a statement.