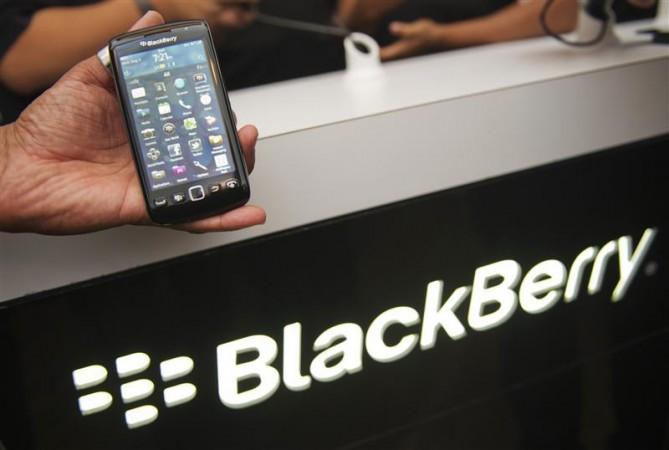 Canadian firm Research In Motion (RIM) announced on Monday it will unveil two new BlackBerry devices on 30 January, 2013.
Speculations are rife that these new smartphones are expected to hit stores around early March.
Days earlier, US security regulators cleared RIM's BlackBerry 10 platform, making way for the smartphones to reach government run agencies.
The new Black Berry 10 platform was certified with Federal Information Processing Standard (FIPS) 140-2. This certification was sanctioned by the US-based National Institute of Standards and Technology.
The FIPS 140-2 certification is the standard criteria followed by security-conscious military and defence related US government agencies as well as private enterprises that collect, store, transfer and share sensitive information.
RIM claimed that the BB10 platform, developed by Black Berry Enterprise Solution, is the first mobile platform to achieve Common Criteria Certification. This certification is recognised by 26 countries around the world.
RIM has also received the approval of the National Authority for Information Assurance in UK.
With a string of such certifications, RIM has an edge over other smartphone makers when it comes to marketing mobile devices to government agencies in security-sentient countries like US, Canada, UK and others.
The BlackBerry 10 platform is the first RIM product to get certified ahead of its launch. Its announcement is seen as a shot in the arm for RIM, which can now focus on building more apps for BlackBerry 10 devices.
According to an IDC report, RIM now holds just 4.3 percent market share compared to 9.6 percent last year. It's year-to-year smartphone sales have declined sharply over the years.
Despite carving a niche in corporate sectors for its secured email features, RIM seems to have lost its sheen to market leaders Samsung and Apple.
Samsung now holds top position in the global smartphone market with 31.3 percent market share, followed by Apple with 15 percent. RIM holds third position with 4.3 percent market share.
In its plan to reach out to more consumers other than business users, RIM released its first touch-screen smartphone BlackBerry Storm in November, 2008.
Many analysts had opined that it was a bit too late for RIM to enter the touch-screen phone market, already dominated by Apple and other companies which released the technology early 2007. This lack of initiation and innovation in developing unique features in its products was seen as the primary reason for the decline of public appeal to BlackBerry.
According to a Reuters report, RIM's stocks have seen a near 90 per cent fall since their high in 2008, but have risen around 20 percent over the last two months as the launch of the BB10 devices is getting closer.
Thorsten Heins, President and CEO of RIM expressed happiness about the positive responses from carriers towards the BlackBerry 10 platform. He said that more carriers are coming forward to launch BlackBerry 10 devices in their markets.
RIM has released few key features of the BlackBerry 10 OS which include BlackBerry Flow, which allows a user to seamlessly navigate apps in the phone.
BB10 OS also includes BlackBerry Hub - a feature which groups all messages, calendar events, notifications and feeds into a single hub.
BlackBerry Keyboard is automated with the adaptability feature, which can sense the users' writing speed and assist them to type faster and accurately.
The new platform also features BlackBerry Balance which allows the user to maintain two profiles to keep personal apps and information separate from work data. This new feature helps the user to switch from a personal profile to a business profile using a simple gesture.
These new features may have caught the attention of the business and corporate sector. RIM's future prospect, however, will also depend on how well regular consumers react to the new BlackBerry 10 platform.