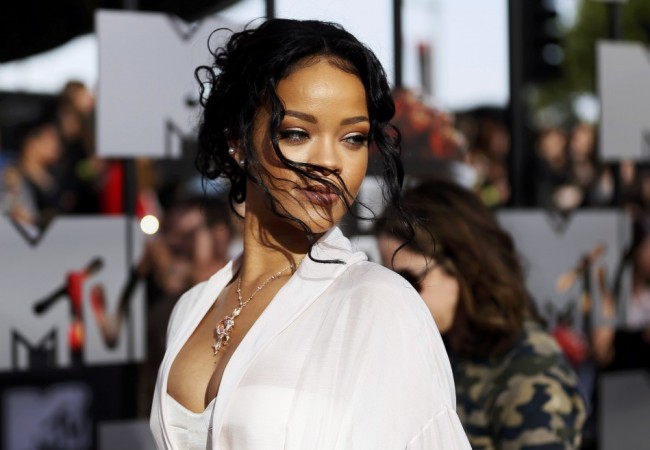 Rihanna's topless pictures from French magazine Lui might have been banned from Instagram, but this has not deterred the "I Am The Only Girl" singer from showing her racy side to the world. Apparently, RiRi has no regrets in going topless for a photo shoot, as she believes it is one of the forms of artistic expression.
"Rihanna's going to do what she wants to do, how she wants to do it and whenever she feels like doing it. She's an artist and that's not just limited to her musical talents. She's approached all the time to do shoots. Some she agrees to and the others she turns down. She's free to express herself in every platform she wants and will continue doing so, " Hollywoodlife quoted a source.
After RiRi's topless pictures from the Lui magazine went rampant on the web, haters dissed her suggesting that is a bad influence on children. However, the Bajan singer reportedly believes that it is not her duty to be a role model for the children
However, a source close to her further suggested that her not wanting to be a role model does not mean that she does not care about her young fans.
"She loves all her fans, boys and girls, men and women, gay, straight, yellow and purple. She knows good and well that her fans are ride or die fans who support Rihanna in every choice she makes and aren't tripping off some of the edgy pictures she takes," the source added. "She's always looking for new and innovative ways to sell her image and express herself and fans get it!"
For the photoshoot, the singer is seen wearing a miniscule bikini bottom and a bucket hat with a scarf.
[ED:VS]