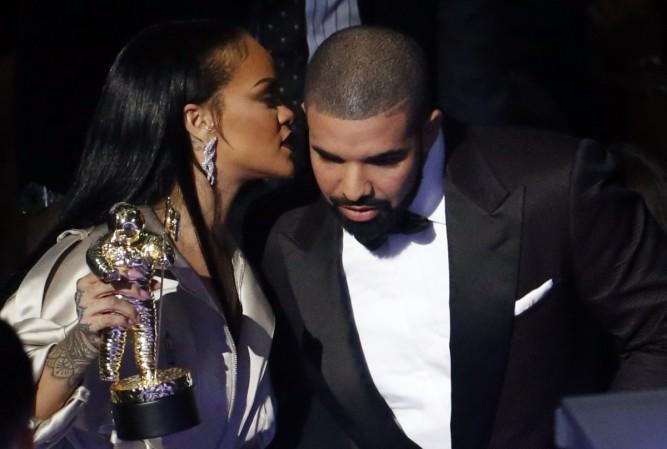 Rihanna is not too pleased with the recent Drake-Bella Hadid romance rumours, according to a new report.
Rihanna, who was romantically involved with Drake previously, feels Hadid will be left heartbroken when Drake, who is considered a player, moves on to another person.
Also read: Game of Thrones releases new Season 7 trailer: Jon Snow might not be the One Who Was Promised [VIDEO]
"Rihanna is not surprised at all Drake is spending time with Bella," a source told HollywoodLife. "Rihanna knows first hand what a player Drake can be. Rihanna has a lot of love for him but also knows how sweet and innocent Bella is. So Rihanna sent Bella a simple warning through a text to watch out girl, don't let him play with your heart."
Drake and Hadid sparked romance rumours after they were spotted getting away together from The Nice Guy lounge in West Hollywood recently. According to reports, Hadid got into the rapper's car at around 3:30am on Tuesday and they left together.
But are they really a couple? Both of them are currently single, but according to a different HollywoodLife source, at present, there is nothing but friendship.
"He's not a one-girl guy and though he was flirting with Bella all night, it wasn't a date," the source said. "She didn't receive any advances from Drake nor did they take it to another level. They both think that they're attractive but dating or hooking up is not happening. They are just friends."
Hadid was previously involved with The Weeknd, who is now dating Selena Gomez. As for Drake, he has been linked to a string of women, including Jennifer Lopez, Vanessa Hudgens, Amber Rose and even Nicki Minaj.