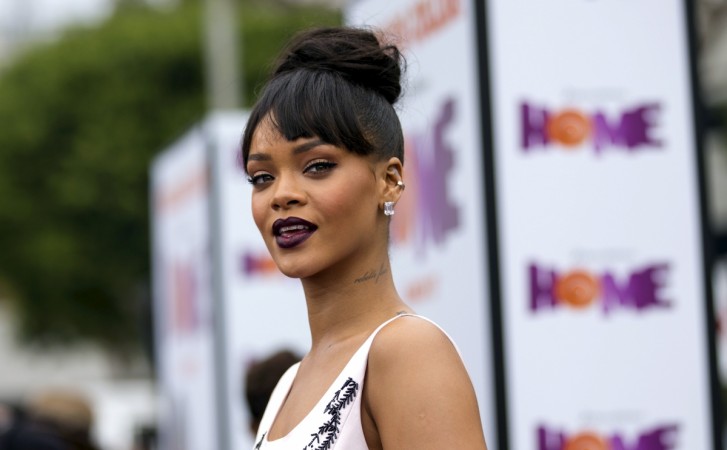 Barbados-based pop singer Rihanna is now officially greater than The Beatles, at least according to the charts. "Work," the lead single from the singer's eighth record, "Anti," has now spent nine straight weeks on top of the Billboard Hot 100 chart. This gave Rihanna a tally of 60 weeks atop the chart with 14 singles, overtaking The Beatles' total of 59 weeks.
Rihanna now moves up to the second spot, behind Mariah Carey who still holds the record with 79 weeks at number one. Unofficially, she is also behind Elvis Presley, who had spent 79 weeks at the top spot before the Billboard Hot 100 was established in 1958. She has also surpassed Michael Jackson's record of 13 chart-topping singles.
The singer's chart success combines her solo efforts as well as her collaborations with other artistes, such as Eminem and T.I. She also has number one singles as a lead artiste, such as "We Found Love," "Umbrella" and "What's My Name," which featured Calvin Harris, Jay Z and Drake respectively.
"Work" is also a single that features Rihanna as a lead artiste in collaboration with Drake. Not only is it commercially successful in the U.S. but it also grabbed the number one spot in the charts of other countries, such as France, Denmark, Belgium and the Netherlands. The song is a dancehall/reggae-pop song that is widely considered the track which brought back dancehall to the top of the American music scene since Sean Paul's 2006 release, "Temperature."