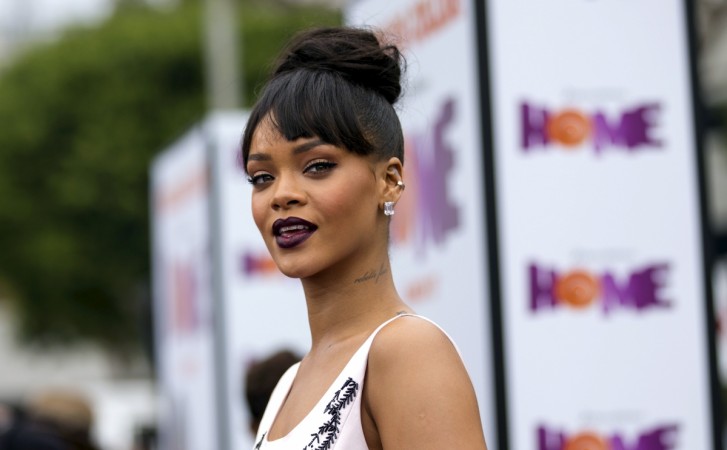 Rihanna's latest Instagram post reveals what she really thinks of her famous past flames. The Work singer believes she wasn't the problem in all the relationships that have now ended.
The 28-year-old Barbadian beauty took to social media and said she wasn't in the wrong because all her exes aren't married or in a happy relationship. "....so its safe to say dat I wasn't the problem lol," the picture read.
Rihanna dated Chris Brown, Leonardo DiCaprio, Shea LeBeouf, among other A-list celebrities in the past few years. The singer is now believed to be in a relationship with Canadian rapper Drake.
Although the two have never made their relationship official, they have been spotted together several times.
The Hotline Bling rapper even made an emotional and heart-rending speech at the 2016 MTV VMAs while presenting Rihanna with the Michael Jackson Video Vanguard award.
"She's someone I've been in love with since I was 22 years old. She's one of my best friends in the world. All my adult life, I've looked up to her, even though she's younger than me," Drake said.
Drake and Rihanna's dating rumours first surfaced in 2009 when the two were seen getting cosy at Lucky Strikes, a bowling alley in Manhattan. A few months later, her relationship with Brown ended.
The two continued to meet and were seen partying at several of New York City's clubs and have even collaborated on many songs, including What's My Name, Take Care and Too Good.