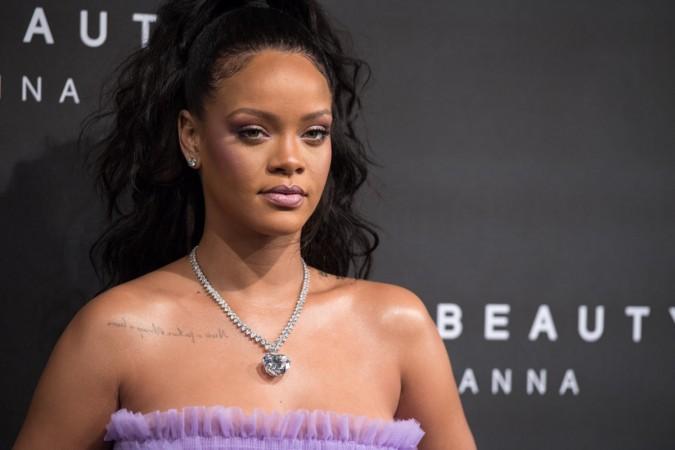 Singer Rihanna and former boyfriend Chris Brown may have shared a volatile relationship, however it seems that she still has a soft corner for him and truly cares about his wellbeing. Brown who has fathered a child, Royalty now 4-years-old with Nia Guzman is facing a major financial crisis as Guzman is now demanding that the child support he currently pays be tripled.
Even though Brown has been violent with Rihanna during their days together, that didn't stop the singer from being sympathetic with him. According Hollywood Life, a close friend of Rihanna's revealed that she still thinks about what could have been, if things between them had worked out.
"Rihanna one hundred percent wants to be a mom one day and back when she and Chris were together they used to talk about how many kids they would have and how cute they would be. There was a time when Rihanna was sure without a doubt that Chris would be the father of her children."
The source further revealed, "It was a little heart-breaking for her when she found out about Chris having a baby with someone else. She always thought that if she and Chris had a baby together it would be adorable and incredibly talented."
Rihanna is apparently heartbroken and feels incredibly sorry for Brown and his baby mama drama.
"As much as she knows that wasn't meant to be there's still a part of her that wishes it could have, that they could have had their happy ending and their perfect little family. Hearing about Chris dealing with custody issues makes her a bit sad, it's hard not to imagine what it could have been like if they'd had a little girl together. It's not something she dwells on, but the feelings are there so hearing about what's going on with Chris and Royalty triggers her," added the insider.
However, it seems that Rihanna is focusing on work at the moment. "Rihanna would really love to push herself though and do something really dark and edgy, something really out of her comfort zone and totally unexpected—and, knowing Rihanna, if she wants it, she'll make it happen. Whatever Rihanna sets her mind to she excels at, she's already faced the music world, and she has a ton of Grammys to show for it, so don't be surprised if she sets her sights on an Oscar in the future," a source revealed to Hollywood Life.