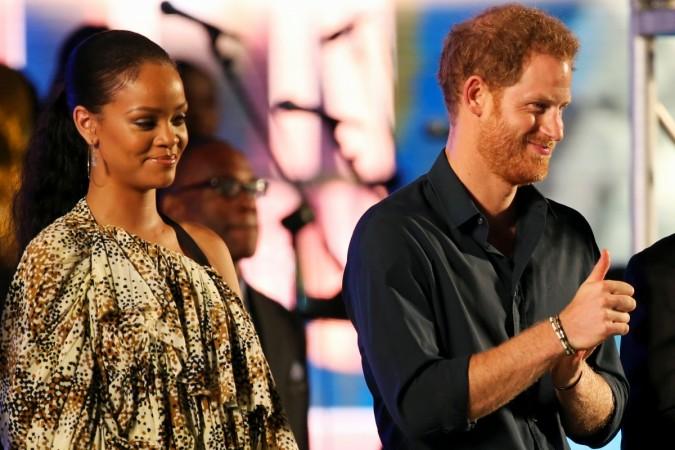 Rihanna has really gone bad. The Shine Bright like a Diamond singer caught all the attention at the Coachella concert that took place on Sunday, April 15 with her Coachella fashion statement. The singer opted to don a star-studded outfit that blew the internet recently.
Also Read: Rihanna tops sexiest girls list of French magazine; beats Emily Ratajkowski, Bella Hadid [PHOTOS]
Now, Riri has shot the outfit to fame again with help from Queen Elizabeth II. The Umbrella singer amused herself and her followers on Instagram by posting not one but three pictures of the Queen in her famous outfits.
She photoshopped the Queen's head on her now famous Coachella outfit and to be honest, the Queen nailed the look. We could even say she looked better than Rihanna herself. With the shimmer not only her crown, but also on her body now, we'd say that the Queen looks like a badass set to rock a party.
To top it off, Rihanna added a caption which she later changed when she realized it could be offensive. The singer first wrote: "Cause u f*** like a f***, u just a amateur." Later she changed it into "#gucci UPDATE: Mumz said she won't too happy bout this post so I had to edit." We say it was a good call.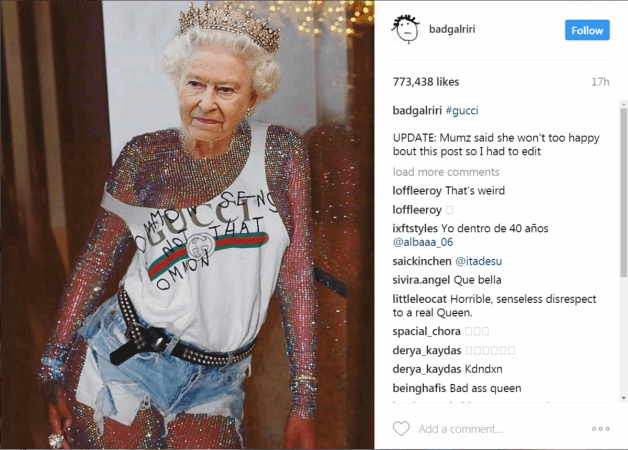 The singer posted two more pictures of the Queen photoshopped into different outfits. One of those show the Queen's head photoshopped on a young, slim body wrapped in a red fur coat showing off her long legs. Sporting stilettos, the photoshopped Queen matched the fur coat with a red hat that had a butterfly embedded on it.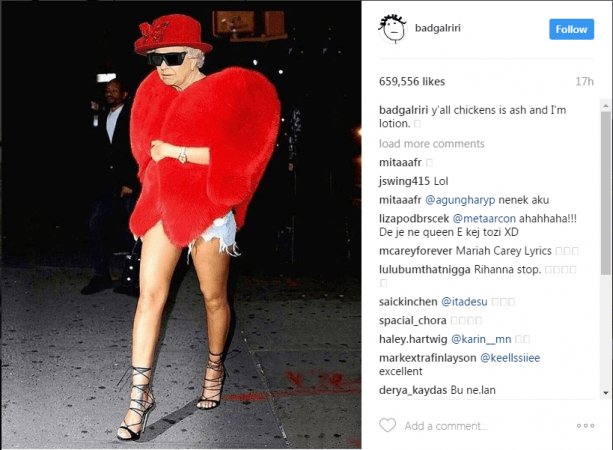 The third and risqué post shows a tanned Queen's head placed on a body revealing a few boob curves as she holds a bottle of alcohol for the camera.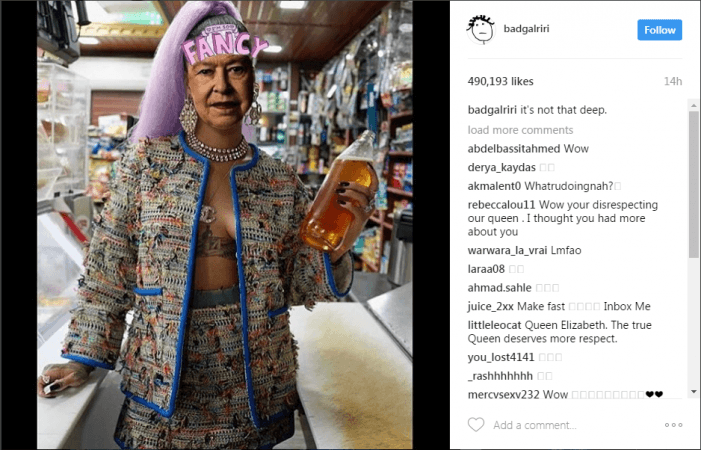 The three images have received flake from fans with the singer's followers sharing their dismay in the comments section.
While this is funny, there has been no reaction from the Queen's side about how she feels about the pictures.
What are your thoughts? Let us know in the comments!