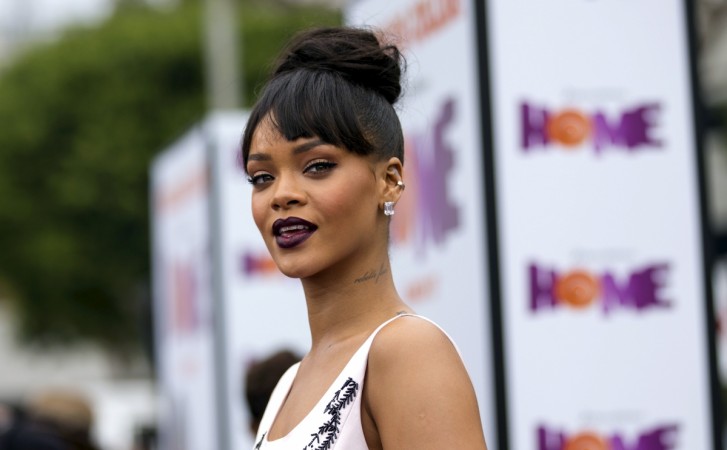 Rihanna recently liked an Instagram post by Remy Ma's husband, and this has given rise to speculation that the Diamond singer is on the outs with Nicki Minaj.
Also read: Kit Harington's girlfriend Rose Leslie has a wee sartorial mishap at the 2017 Olivier Awards
As reported earlier, Remy Ma and Minaj have been going at it for months now, and both of them have released tracks dissing each other. Last week, Remy Ma's husband Papoose took to Instagram to share a video of himself with his wife, and according to reports, Rihanna is one among the many who liked the post.
Is Rihanna making a statement with this? A source close to Rihanna told HollywoodLife back in March that the singer has no desire to take sides.
"Rihanna loves Remy Ma and Nicki Minaj equally. Both of those divas had to fight to get to this stage. Remy was locked down but still kept her pen on the paper writing vicious lyrics. Nicki works harder than anyone in the biz and doesn't turn anything down but her collar. She's quick to jump in the studio or on a plane to headline a show — she's bomb. Rihanna respects both of them and absolutely would collaborate with either one of them in the future."
The source added: "The last thing Rihanna wants or needs in her life is a feud with anyone, especially Nicki. She loves Nicki and thinks she's fierce bi**h just like her who doesn't take sh** from anyone."
Interestingly, this is not the first time Rihanna has hinted she was on Remy Ma's side. Last month Rihanna unfollowed Minaj on Instagram, sparking speculation of a feud between the singers. At the time it was also reported that Rihanna was distancing herself from Minaj due to the latter's closeness to Drake, whom Rihanna dated in the past.
Sadly, the truth remains a mystery.