Just a few weeks after posting her topless photo, R&B singer Rihanna has once again flaunted her bikini body by revealing a photo with her in a two-piece cloth.
The 24-year-old "Umbrella" hitmaker had gone topless for the cover of her new album "Unapologetic", which is scheduled for release on November 19.
Rihanna posted another sexy photo on November four along a tweet that reads: "We havin a celebration.... WE HAVE AN ALBUM!!! #UNAPOLOGETIC." "Man my album is complete, and I need a fucking drink and a roll up! It was quite the journey, but it's all part of our story," she added.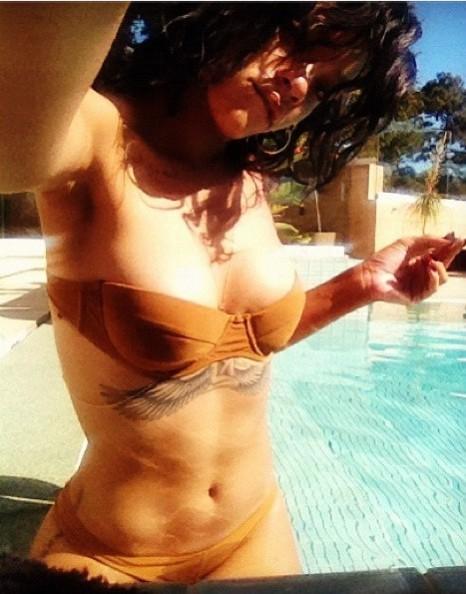 The "We Found Love" singer had earlier posted her topless photo with words like - censored, fearless, victory, faith, diamonds, unapologetic, happy and chalice - scrawled all over her bare body. Her twin assets were partially blocked by a scribble her elbow in the photo.
The five-time Grammy award winning singer didn't reveal the track titles but one of her tweets suggests that the words written on her album cover like - faith, fun, fearless, happy and censored - are the titles.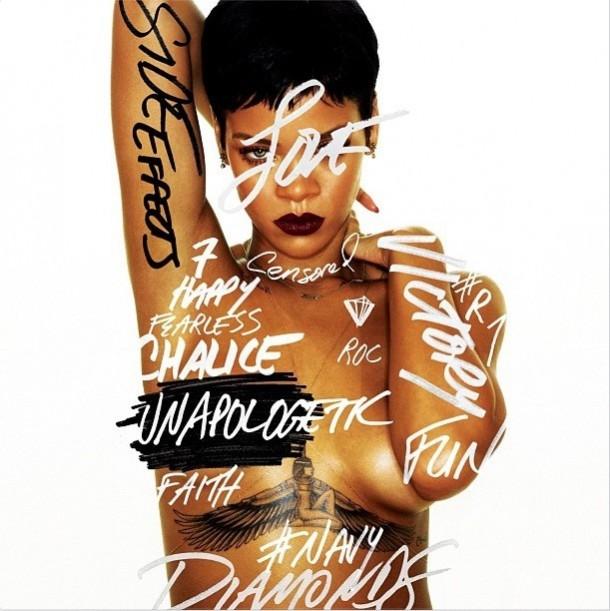 "Unapologetic" is Rihanna's seventh studio album to be released on November 19, 2012 by Def Jam Recordings and SRP Records. It will feature the single "Diamonds" which was premiered at the iHeartRadio music festival in September.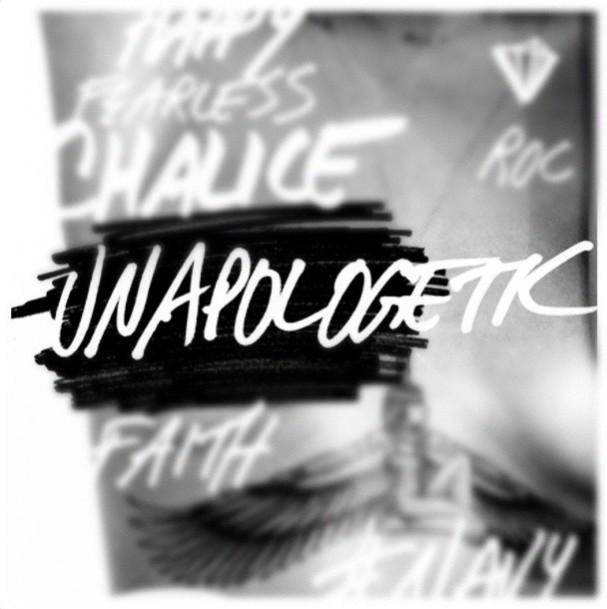 Rihanna's last album "Talk That Talk", which has hit songs like "We Found Love" and "Where Have You Been", was released in 2011. Her other albums are "Music of the Sun" (2005), "A Girl Like Me" (2006), "Good Girl Gone Bad" (2007), "Rated R" (2009) and "Loud" (2010). Having sold more than 25 million albums worldwide till date, she is one of the best selling artists of all time.