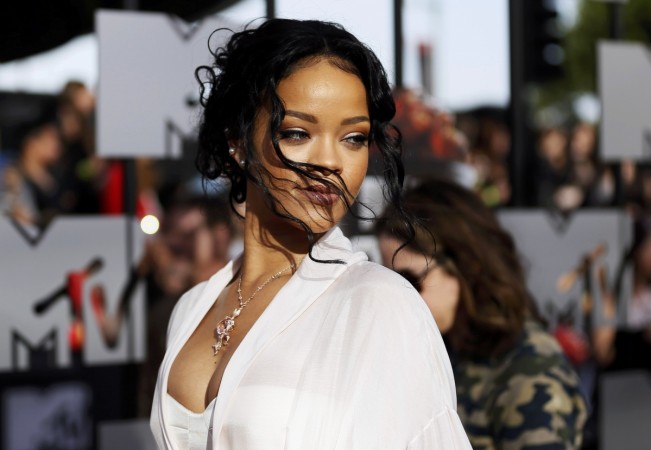 Rihanna and Drake's alleged relationship is reportedly over. It is being understood that the couple who has been sparking romance rumors for last three months are on outs after a huge brawl.
"They are currently on yet another break," a source revealed to US Weekly.
"Rihanna and Drake had another fight," the source further explained, adding: "He is too in love with her, which has always been the problem. They have been fighting, but that could all change any day now. It is how it always is with them."
Drake and Rihanna were first spotted together in Paris in February. RiRi had attended Drake's concert at Palais Omnisport de Bercy that time and the two had spent time in a private place.
"They had a private space and stayed there most of the time," an eyewitness had revealed that time. "Drake looked very tired, but was smiling around Rihanna. They chatted, danced a little, and seemed close."
The romance rumors ripened when they were spotted in a PDA at LA Clippers game on April 9.
However, romance kind of went downhill when Drake missed Rihanna's win at iHeart Music award and reportedly called her "needy".
"She's mad at him a little bit because he told her, 'Babe, you're too needy. Let me hustle, babe. Let me work'. That really hurt her feelings because she really loves him and wants things to work out between them," a source revealed to Hollywoodlife.
Moreover, the source further suggested that Rihanna has a great career and Drake is trying to make a huge name for him too. This apparently requires time and his goals and ambitions are of prime importance to him.
Rihanna and Drake have been rumored be in on and off relationship for last two years. They even got together professionally in 2012 for Drake's song "Take Care".