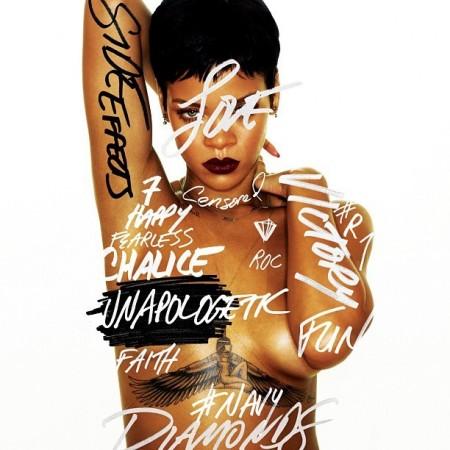 After weeks of speculations of their reunion, Rihanna and Chris Brown are finally coming out of their hideout as they are coming together for a duet titled "Nobodies Business".
Rihanna unveiled the duet with her ex-boyfriend on Tuesday at a time when speculations are doing the rounds that they are trying to rekindle their broken relationship.
Rihanna had earlier announced she is releasing her seventh studio album, "Unapologetic" on November 19. It will feature the single "Diamonds" which was premiered at the iHeartRadio music festival in September.
"My NEW album "UNAPOLOGETIC" will be released on NOVEMBER 19th WORLDWIDE," she had tweeted. "Rih Navy! Check out the cover for Rih's 7th studio album, Unapologetic, out worldwide on Monday, November 19th. Are you ready for the next era? "Diamonds", the new single, is available at all digital retailers now," read her Facebook post.
The ex-couple is said to be madly in love again. They sparked off reunion rumours after being caught kissing at Chris' website launch party last month, and then Chris Brown attended Rihanna's Halloween party last week dressed like an Arab terrorist.
The latest we hear is that Chris Brown has expressed his love for Rihanna over a romantic dinner.
"They had a little dinner downtown and he told her he loved her," a source told HollywoodLife.com. "They chilled for about an hour and a half and talked, and then she left to catch a flight to the east. He told her to 'stay warm' and 'travel safe' with everything that's going on the east coast. Tonight is a winning night for Chris. It's a good Monday for him, you know, a fresh way to start of the week."
It may be recalled that Chris Brown was arrested in 2009 for assaulting his then girlfriend Rihanna at a pre-Grammy Awards party. He will remain on probation until early next year for the assault.