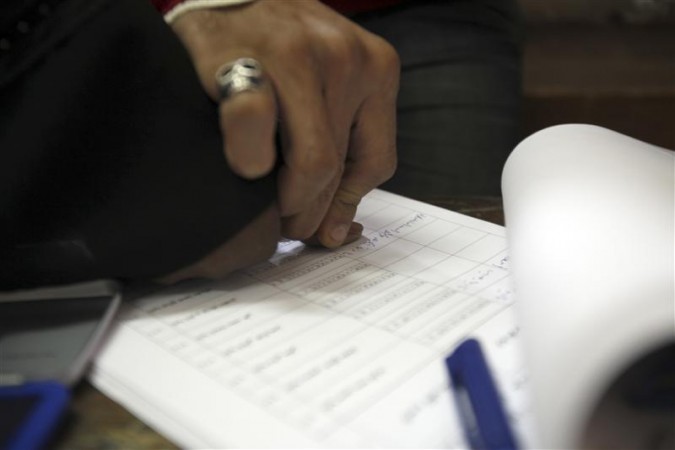 In a landmark decision on Friday, a Supreme Court directive now allows voters the choice to reject all electoral candidates.
The SC directed Election Commission (EC) to include negative voting in the upcoming assembly elections later this year. The apex court told the EC to provide voters with 'none of the above' option on all electronic voting machines (EVMS) and ballot papers.
The bench comprising of Chief Justice P Sathasivam, Justice Ranjana Prakash Desai and Justice Ranjan Gogoi noted that rejection of candidates will force parties to come up with better poll contestants. "Negative voting would foster purity and vibrancy in elections. Negative voting would lead to systemic change in polls and political parties will be forced to project clean candidates. If right to vote is statutory right, right to reject candidate is fundamental right of speech and expression under Constitution," the bench stated.
SC ruled that if people have the right to vote they also have the 'right to reject' under the Fundamental Right of speech and expression section in the Constitution.
The decision came almost nine years after an NGO, People's Union for Civil Liberties, filed a petition in 2004 requesting the SC to allow voters to reject poll candidates. Last year, social activist Anna Hazare and teammates extensively called for electoral reforms with the 'right to reject' being the prime demand.
The EC supported the 'right to reject' and also suggested that the government amend rules and include it. However, the government throughout opposed the proposal. Almost all political parties showed discontent over the 'right to reject' option, reported NDTV.
"It is important for people to have a right to reject candidates. This will reflect the will of people... Right now money and proximity to senior party members is needed to contest elections. This move will bring a change leading to an opportunity for deserving candidates to contest polls," Aam Aadmi Party member Shazia Ilmi told IBN Live.
Former chief election commissioner Navin Chawla also welcomed the SC decision and said it will help form a better electoral system. "This is a welcome decision. We have been asking for this for a long time from the government. It has to be seen if it can be implemented as early as the next Assembly elections. But I am hopeful that it will be implemented in the 2014 general elections," he told IBN Live.