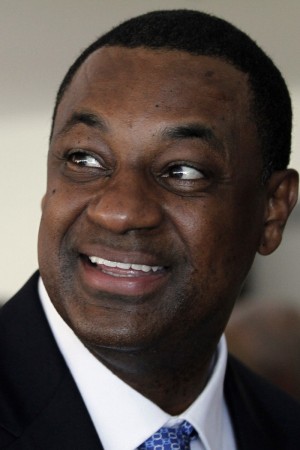 Seven FIFA officials, including vice-president Jeffrey Webb, have been arrested on charges of corruption, following a raid at a hotel in Zurich, Switzerland ahead of the presidential elections on Friday.
According to the New York Times, more than a dozen plain-clothed Swiss police officers arrived unannounced at the Baur au Lac hotel and took the men - Webb, Eduardo Li, Julio Rocha, Costas Takkas, Eugenio Figueredo, Rafael Esquivel and José Maria Marin - into custody on the request of the US Department of Justice.
The report added that the FIFA officials, who are set to be extradited to the United States, have been hit with a number of US federal charges including wire fraud, racketeering and money laundering.
Furthermore, it is alleged that the arrested officials have also been charged for their involvement in widespread corruption for the last two decades, including taking bribes for World Cups bids, as well as marketing and broadcast deals.
"The bribery suspects -- representatives of sports media and sports promotion firms -- are alleged to have been involved in schemes to make payments to the soccer functionaries -- delegates of FIFA and other functionaries of FIFA sub-organizations -- totalling more than $100 million," the Swiss Federal Office of Justice said in a statement.
"In return, it is believed that they received media, marketing, and sponsorship rights in connection with soccer tournaments in Latin America. According to the U.S. request, these crimes were agreed and prepared in the U.S., and payments were carried out via U.S. banks."
The arrests come just before Friday's FIFA presidential elections, which is being contested between Prince Ali Bin Al-Hussein of Jordan and current president Sepp Blatter.
Blatter, who is widely expected to emerge triumphant in the elections for the fifth time, was not among the men arrested in Zurich, and FIFA spokesman Walter de Gregorio denied the 79-year-old's involvement in any wrongdoings.
"He is not involved at all," said De Gregorio, according to ESPN.
The US Department of Justice have confirmed that along the seven men arrested in Zurich, two more Fifa officals - Nicolás Leoz and Jack Warner - and four "corporate executives" - Alejandro Burzaco, Aaron Davidson, Hugo Jinkis and Mariano Jinkis - have been allegedly charged with "Racketeering Conspiracy and Corruption".