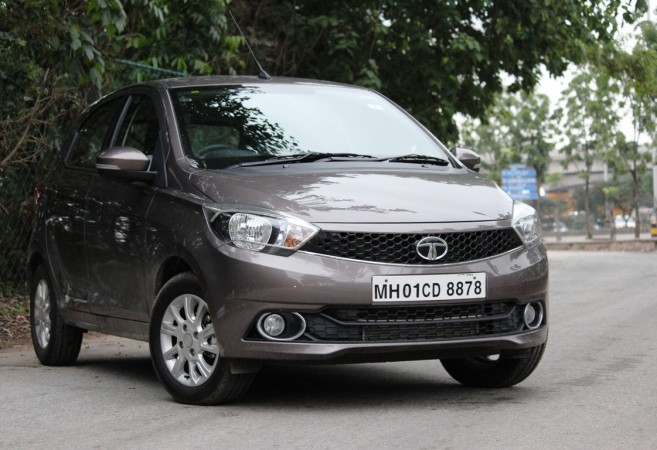 The Tiago, the hatchback of Tata is proving to be a huge success in the Indian market. With the strong demand for the Tiago, Tata recorded highest passenger car sales in the last four years at 16,311 in October as against 12,747 units in October last year.
"The company continued to witness year-on-year growth in certain key segments in October 2016, with the company's passenger vehicles growing by 28%, recording highest sales in last 4 years," Tata said in a press release.
Tata witnessed a growth of 28 percent in the domestic passenger vehicle sales in October, compared to the sales during the same period last year. The total sales of Tata for October (including exports) stood at 52,813units, registering a growth of 21 percent, over 43,486 units sold in October 2015. The company's domestic sales of October were at 46,480, higher by 19 percent compared to last year. The cumulative sales (including exports) of the company for the fiscal was at 311,629 units as against 286,048 units of vehicle sold last year.
The exports too saw an increase of 39 percent at 6,333 units in October from the previous 4,569 vehicles sold in October 2015. The cumulative sales from exports for the fiscal were at 37,802 units, higher by 15 percent, over 32,770 units sold last year. Tata's Commercial Vehicles recorded the highest sales in this year, grew by 15 percent and LCVs continued to grow by 21 percent.