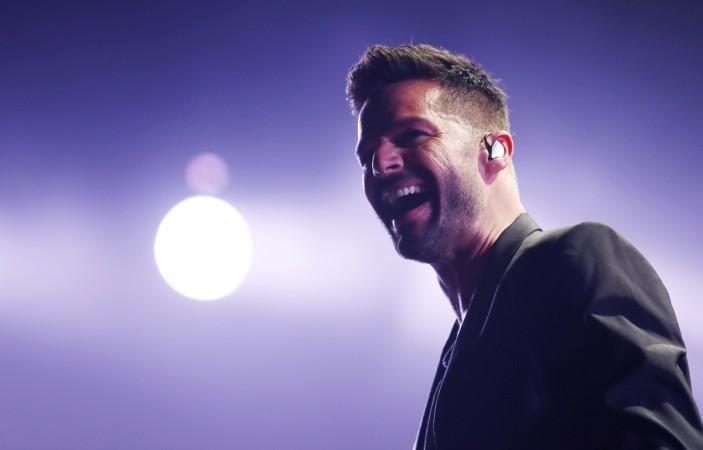 Ricky Martin became the first celebrity to be killed off by the Internet in 2015, when false reports started doing the rounds alleging that the singer died in a car accident on 3 January.
A number of his fans were quick to believe the death rumours, as a YouTube video of an accident showing a man being thrown out of a car was provided as proof of the 43-year-old singer's demise.
The YouTube video by Shocking And-upcoming was accompanied by a news report, which claimed that Martin was speeding when he lost control of his BMW while trying to avoid hitting a slow moving vehicle. He died on the spot, according to the false report.
"Multi-platinum artist Enrique Martin Morales, known by the stage name 'Ricky Martin', died at 4:30 pm eastern time while driving his BMW CONVERTIBLE CAR on a freeway in Los Angeles, CA," the report noted.
"There was a very slow MOVING VEHICLE in the left lane of the freeway and when the BMW came over the hill, it was right in front of him and it tried to avoid it", the fake report quoted sergeant Hall with the HPD accident division as saying.
The video has since been viewed more than 220,000 times, and distraught fans have been posting condolence messages on social networking sites.
"Ricky is dead!!!!! I just can't believe it!! I don't wanna believe it!!" wrote one, while another added, "My mom just cried bc a link on Facebook lied and told her Ricky Martin was dead." Yet another fan noted: "All I need to know is if Ricky Martin is really dead like he was such a great role model."
Meanwhile, Martin rubbished these death rumours with a tweet saying, "Hello from #heaven" and a link to his Instagram page.
Hello from #heaven. http://t.co/3y1J9ZLGp7

— Ricky Martin (@ricky_martin) January 4, 2015
Martin is set to have a busy year ahead of him as he is gearing up to release his first studio album, titled "A Quien Quiera Escuchar." This will be his first album in four years.