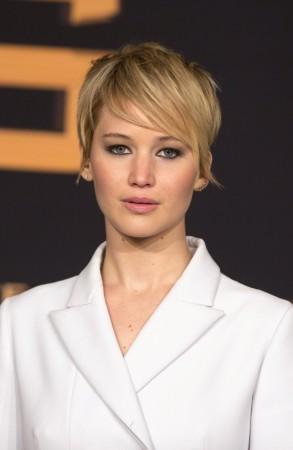 Comedian Ricky Gervais landed in hot water after he blamed the more than 100 celebrities involved in the 4chan hacking scandal, saying that they could have prevented the situation by not storing their nude and explicit photographs on their phones or computers.
In a tweet that has since been deleted, Gervais wrote: "Celebrities, make it harder for hackers to get nude pics of you from your computer by not putting nude pics of yourself on your computer."
However, fans of Jennifer Lawrence and other celebrities whose pictures were leaked online were quick to blast the comedian for his insensitive comments, following which he deleted the tweet and said that he was merely making a joke.
"Making a joke about a thing doesn't mean you condone that thing," he wrote, adding: "Of course the hackers are 100% to blame but you can still makes jokes about it. Jokes don't portray your true serious feelings on a subject. It's more important to spend your energy trying to stop actual bad things than to run around trying to stop jokes about bad things."
Meanwhile, victims of the hacking scandal are said to be horrified that their intimate pictures have been leaked, and an investigation has commenced to track down the person responsible for the leak.
Lawrence is believed to be upset about how this leak could ruin her career.
"Jen is horrified over this leak and knows that this will possibly affect her upcoming roles," a source confessed to HollywoodLife. "She knows that A list stars don't have this type of controversy attached to them and is very much horrified over the whole situation."
The hacker is believed to be on the run, and on Monday he thanked his supporters for sharing the images. He also confirmed that the hacking involved a number of other people, and it was the result of several months of hard work.
"Guys, just to let you know I didn't do this by myself," the hacker wrote, according to Mail Online. "There are several other people who were in on it and I needed to count on to make this happened. This is the result of several months of long and hard work by all involved. We appreciate your donations and applaud your excitement.
"I will soon be moving to another location from which I will continue to post," he added.