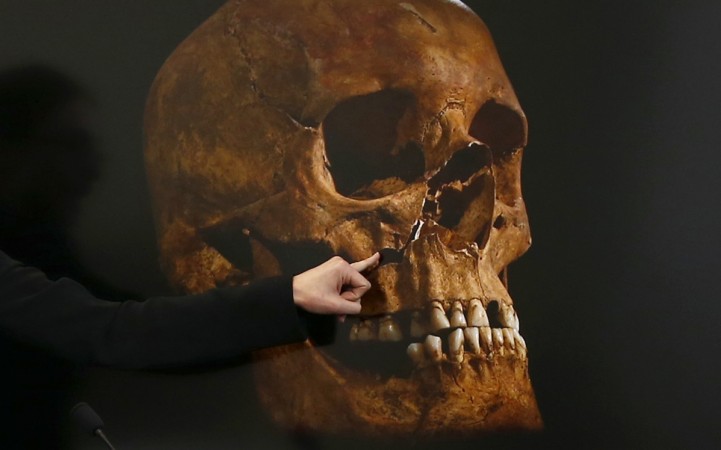 Apart from stating that he was blue-eyed and blond-haired, new DNA tests of Britain's King Richard III have raised questions over the British aristocracy.
The scientists studying the DNA of the Plantagenet king, whose body was discovered in a car park in Leicester in 2012, have revealed that there was marital infidelity among the king's "royal" relatives.
The researchers said that they failed to find a match when they conducted paternity tests on the DNA of a living male-line descendant of Richard III's royal lineage. This, they say, hints at some "royal" birth that was the result of an adulterous affair, which broke the royal chain.
Although they are certain of the affair, they are not sure as to when exactly it happened. However, if it had occurred during the time of Edward III (1312-1377), it could mean that kings Henry VI, Henry VII and Henry VIII might not have had royal blood, which in turn means that they did not even have the right to rule, The Telegraph reports.
The crucial result of the study is that the DNA passed down on the maternal side matched the living relatives, but DNA passed down on the male side did not.
Considering other details of the king's body, the researchers concluded that infidelity was the most probable scenario.
Clarifying any doubt that the remains found in Leicester were not of King Richard III, genetics specialist Turi King from the University of Leicester – who is the lead author of the study – stated that the skeleton unequivocally shows that the remains belonged to the king who died in the battle of Bosworth in 1485.
"Even with our highly conservative analysis, the evidence is overwhelming that these are indeed the remains of King Richard III, thereby closing an over 500-year-old missing person's case," Dr King said.
She said at a news briefing at the Wellcome Trust in London that they had expected to find the lack of match as her previous studies had revealed that there was a 1-2 percent rate of "false paternity" per generation, BBC reports.
The study has been published in the journal Nature Communications.