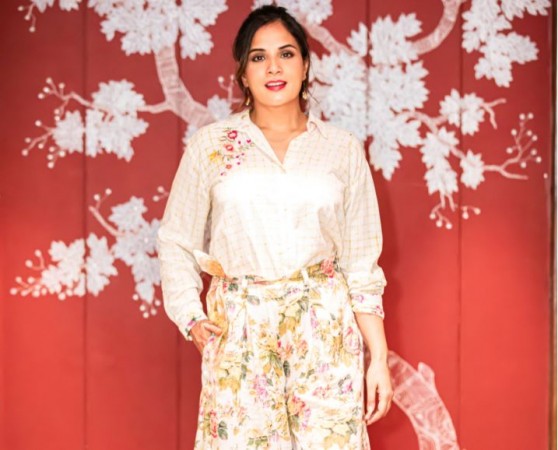 Bhutan's yearly literary festival - The Mountain Echoes - returned for its tenth edition on August 23. Bollywood actress Richa Chadha was invited by the festival as a key guest.
Richa will be a part of a screenwriting session called 'From Script to Screen - films coming alive' which will be moderated by Vani Tripathi. Her co-speaker will be none other than the acclaimed director, Abhishek Chaubey.
The self-made actress, known for her acting prowess as much as for candour, has been called upon by the organisers to indulge in a detailed discussion about her well-rounded filmography. She is scheduled to do a session for the audience on bringing some of her most iconic parts alive on screen and how these went from written words to award-winning performances. Richa is looking forward to having an elaborate and engaging conversation at this prestigious platform.
The actress is fresh out of completing Panga and Inside Edge's second season. Richa will soon start shooting Inside Edge season 3. In the meantime, she has also finished her book of anecdotal essays which is expected to release later this year.
Richa says, "I am ecstatic about being a part of this. I have been invited by the festival to attend this and will take this opportunity to have detailed discussions with the filmmakers attending the festival. In the discussion moderate by Vani, I am hoping that we will discuss at length, the changing design and dynamics of Hindi cinema."
Richa would soon be seen in Shakeela's biopic. Talking about the film, Chadha had said, "When I first heard the story when Indrajit told me about the script I was amazed to know how cinematic her life is. She was an unapologetic person who never apologised for her choices. She empowered herself and did things in a business which was back then a largely male-dominated business."