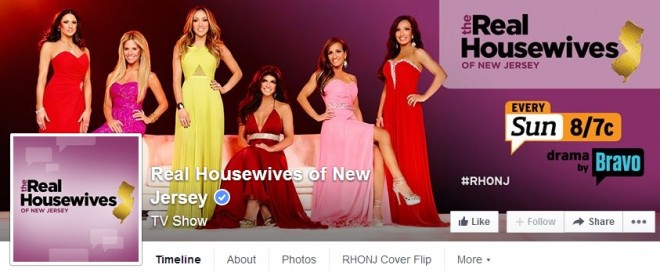 Twins Teresa Aprea and Nicole Napolitano reportedly quit "The Real Housewives of New Jersey" after Victoria Gotti revealed on national television that their mom had an affair with Teresa's husband Rino.
This news was revealed by cast member Amber Marchese's husband Jim, who tweeted on Wednesday that "the twins quit because of this." Although a fan later pointed out that the twins have denied quitting RHONJ, Jim tweeted that they did indeed leave the reality show, and that he was there to witness it.
Meanwhile, a Radar Online report noted that the season's finale episode was filmed earlier this week, and it has the twins attacking Amber believing that Jim was spreading lies about their family.
"Producers waited to film the finale until after the explosive episode about Rino and his mother-in-law having sex aired because they wanted to get that raw emotion captured on camera," the Radar Online source revealed. "And it worked!"
Teresa and Nicole confronted Amber at Dina Manzo's charity, the Lady Bug Project, and reports have it that there was a lot of crying and fighting at the event.
"Teresa and her twin sister Nicole went after Amber for what they say are lies Jim is spreading about the family. Dina got very upset that everyone was fighting at her charity event, and Teresa Giudice just hung back and let everyone else act like fools."
Reportedly, producers were hoping to capture something similar to Teresa Giudice's infamous table tossing incident, but the fight did not escalate to that level.
"There was plenty of alcohol flowing at the event because producers were truly hoping there would be another moment similar to Teresa Giudice's infamous table toss," the source said. "But even though it didn't get quite that dramatic, there were plenty of tears, yelling, and threats of violence."
Jim noted on his mircroblogging account that he was not part of the finale as the male members blamed him for leaking the news of the incestuous affair. He has also not been invited for the reunion.
"I also did not film the season [finale] because male cast members didn't want me there. #cowards," he said, and added: "Bobby and Rino were such babies they would[n't] let me film with them after Florida trip. #notsotough"