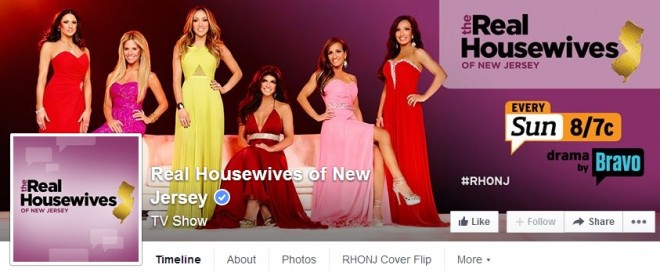 Jim Marchese has once again managed to stir up trouble after he accused Nicole Napolitano's boyfriend Bobby Ciasulli of shacking up with another woman behind his girlfriend's back.
The previous episode saw the housewives, and their men, taking a trip to Florida, and this is where the drama unfolded. Marchese decided to get himself involved in Napolitano's fight with Ciasulli telling Teresa Aprea: "You know when I'm going to laugh my balls off? Is when she finds out that he's f***ing some girl in the condo he's been keeping the whole time he's been dating your sister."
It remains to be seen if there is any truth to these allegations, but a Radar Online source has cast suspicion on Ciasulli's relationship with Napolitano lasting long.
"Bobby only began dating Nicole several months before the show also began," the source said, adding: "Will Bobby stick around if Nicole decides to not do another season of RHONJ? Probably not…He is interested in moving to Los Angeles and pursue an acting career."
Interestingly, this is not the first time Marchese has accused someone in the twins' family of cheating. As reported earlier, Marchese earlier accused Napolitano and Aprea's mother Santa of having an affair with Aprea's on-again, off-again beau Rino.
"We signed up for this show thinking it would be a fun opportunity that we could do together and then all these stories about our mother came out…" Napolitano told Us Magazine.
"Jim's whole story line is bashing other people. There is nothing positive that comes out of his mouth," Aprea added. "He's a liar. If anyone in their right mind thinks I would be with a man that slept with my mother or that I have a mother that would sleep with my man, they are sick."
At the time, the twins added that their mother was getting ready to sue Marchese for slander.
In the meantime, Ciasulli has taken to Twitter to call out Marchese for being a "coward."
"ATTN #RHONJ VIEWERS pay attention on tonight's show when @JLMarchese111 waits until I leave the room to get guts to talk about me #coward," Cuasulli tweeted on Sunday. And based on the response Cuasulli has received, a number of fans share his opinion.
"Jim's a douche and a coward, we all know it #TeamBobby," one fan wrote, while another added: "Bobby how Jim acts on tonight's episode is exactly the perfect example of typical coward behavior."