It seems there was celebration everyday at Motherhood since 351 babies were born at the boutique birthing centre in Bangalore last year.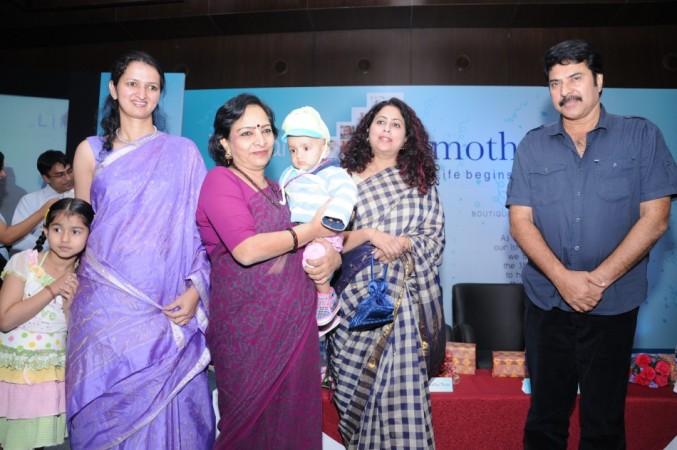 On the occasion of the first anniversary of the centre January 12, Dr. Mohammed Rehan Sayeed, executive director of Rhea Healthcare Ltd, said that he wouldn't like to brand the Motherhood as a hospital because he didn't want to keep mothers in a hospital set up. He added that he wanted every mother to feel at home at the Motherhood.
"Motherhood is a beautiful experience for women and we are happy to make it special for 351 women. One delivery per day on an average in the first year is a remarkable achievement," said Sayeed.
Following the success of its first centre in Bangalore, Rhea Healthcare Pvt Ltd was planning to open more centres in Bangalore and other Indian cities like Chennai and Kochi, he said.
Noted writer Anitha Nair, Rajyotsava Award winner Dr Kamini Rao and National Award- winning actor Mammootty were present on the occasion.