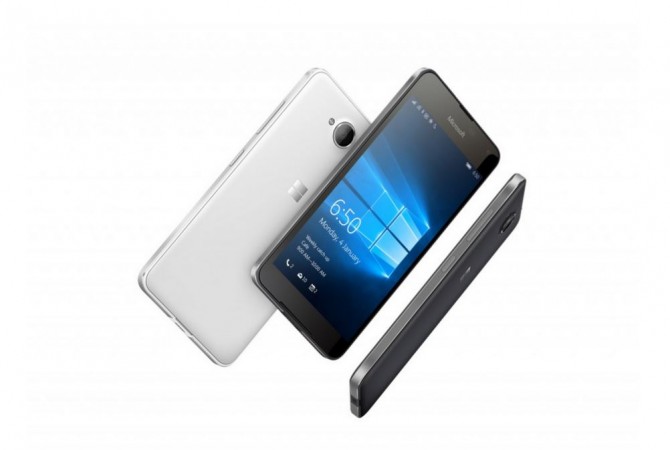 Microsoft has launched the Lumia 650 Dual SIM (4G) in India but it won't be a cake walk for the device with so many budget smartphones currently ruling the market. Indian Windows phone fans seem to be not happy with the handset, as consumer reviews score is very low.
The Lumia 650 Dual SIM, which runs the Windows 10 Mobile operating system, was released in India last week. It comes with a price tag of Rs. 15,299 as against $199 (around Rs. 13,200) in the United States and Canada.
However, consumer reviews for the Lumia 650 on Amazon India is just 1.5 stars out of 5 at the time of filing this story, compared to 4 stars for the Lumia 640 XL which is priced at Rs. 14,999.
The Lumia 650, which is powered by Qualcomm Snapdragon 212 processor clocking at 1.3GHz, was expected to come with a price of around Rs. 12,000, but consumers were taken aback by its actual price, according to MSPowerUser. The handset is currently priced at Rs. 15,150 on Amazon India.
It may be mentioned that there are scores of budget devices with impressive specifications and reasonable pricing. There are handsets like Xiaomi Redmi Note 3 32GB (Rs. 11,999), LeEco Le 1s (Rs. 10,999), Xiaomi Mi4i (Rs. 11,999), Lenovo Vibe K4 Note (Rs. 11,999), Honor 5X (Rs. 12,999) and Moto G Turbo (Rs. 12,499) to name a few that are currently available in the market. These devices are not only priced lesser than the Lumia 650 but also have better specifications.
The Lumia 650 features a 5-inch HD AMOLED display with 1,280x720 pixels (297 ppi pixel density), a Qualcomm Snapdragon 212 processor clocking at 1.3GHz, and an Adreno 304 GPU. It comes packed with a 16GB internal memory (expandable up to 200GB via microSD card), a 1GB RAM, an 8MP main camera with LED flash, f/2.2 aperture and 28 mm lens, a 5MP wide-angle front-snapper with f/2.2 aperture, and a 2,000mAh battery.