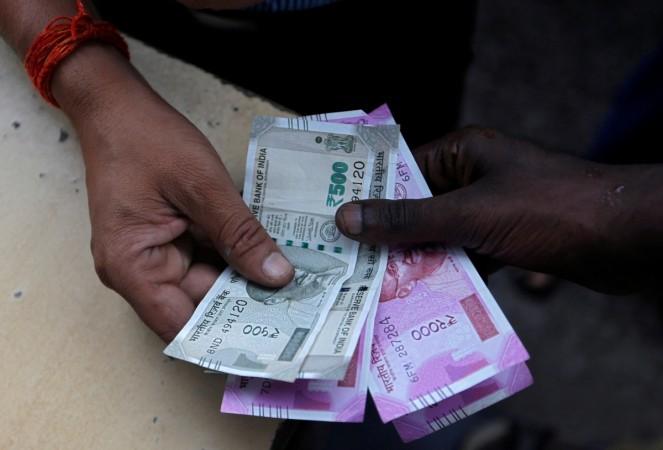 Reversing the trend since the beginning of the year, the Indian rupee has risen sharply to become Asia's best-performing currency since November. Steep fall in the global crude oil price has contributed chiefly to the rise of the rupee since last month. The sink in the oil prices has eventually resulted in the correcting India's fiscal arithmetic.
B Prasanna, the head of global markets at ICICI Bank, said: "The rupee has regained its appreciation bias against the dollar in recent weeks following the sharp fall in global oil prices and amid the rising risk of a global growth slowdown." The Economic Times has reported that India's sinking trade deficit prospects and lower inflation risks are likely to attract more overseas investors.
Interestingly, since October end, the rupee has gained 5.39 per cent against the US dollar, making it the best performing currency in the Asian region. The rupee is followed by Indonesian rupiah that rose 4.47 per cent during the same period. In the past two months, Global Brent crude oil prices tanked 39 per cent and India is one of the major oil importers has gained a lot. Last week, the rupee fell for the first time on the last trading day due to the weakness in the stock market. Moreover, Month-end importers' demand for dollars also weighed on the local unit.
Anindya Banerjee, an analyst at Kotak Securities said that "The stock market crash exerted pressure on the rupee, while oil companies were seen buying dollars to meet their month-end payment commitments. But this could only be a blip as the rupee is unlikely to log wild swings in the new year."
Since the beginning of the year, the rupee has been sliding, in fact, it slumped to a record low of 74.48 on October 11. The large part of 2019 has not been good for the rupee as it was the worst performing Asian currency and one of the worst-performing emerging market units.
Param Sharma, director at NSP Treasury Risk Management said that "Calmer conditions are expected to prevail in the local currency market and we do not expect any huge currency volatility."