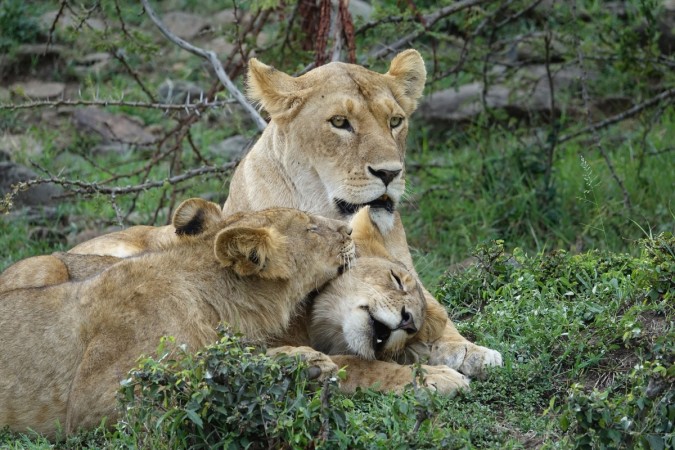 A suspected poacher who ventured way into an area populated by lions near Kruger National Park in South Africa was killed and eaten by a pride of lions. The victim's body was discovered on Monday.
The incident took place at a private game reserve in Hoedspruit in Northern Limpopo. The man screamed and yelled but the lions did not stop and consumed almost the entire body, leaving only his head and some other parts, Police Lieutenant-Colonel Moatshe Ngoepe told AFP.
The authorities had thought the man was a tractor driver but a loaded hunting rifle was found near the body, indicating the victim's purpose.
"We are now waiting for a person from the family but we are also utilizing our investigative resources to see if we can successfully identify the deceased," the local police said.
The Home Affairs Department has also joined in to look into the matter and to help identify the man.
Poaching has rapidly increased in Limpopo over the years. Just last year, several lions were discovered poisoned near a farm in the same area with their heads and paws cut off, according to reports.
Lion body parts are believed to contain medicinal properties and are used in traditional medicines.
Rhinoceroses in South Africa are mainly targeted by poachers as they are in high demand in the ever-increasing rhino horn market in Asian countries like China and Vietnam. Rhino horns are also used in traditional medicine.