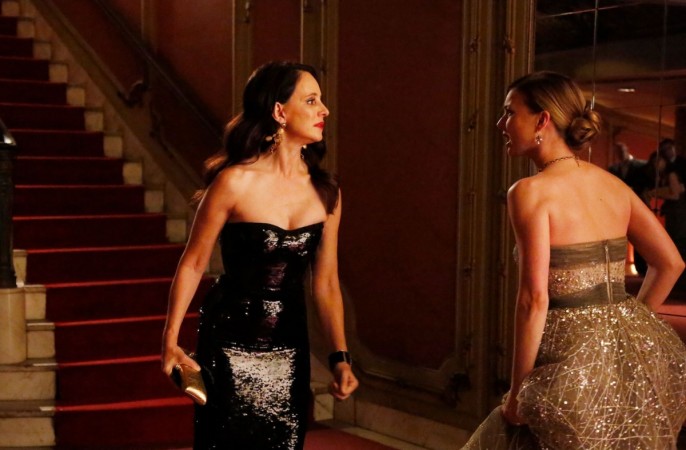 It was anticipated and many saw it coming after the dead of Victoria Grayson but it still came as a shock to fans. Yes, ABC has made it official that "Revenge" will come to an end after season 4 finale on 10 May. The announcement was made after weeks of speculation that the popular show might come to an end.
"We can officially tell our fans that this will be the end of the story," executive producer Sunil Nayar told Entertainment Weekly. "We've been talking to the network and we all just wanted to make sure that we felt very confident. Now that everybody has seen the finale—which is fabulous—everybody understands that as much as we all adore the show, it has hit exactly the mark it needed to end. This is the series finale of Revenge that will be airing in a couple weeks."
"Revenge" Season 4 finale will be aired Sunday, 10 May, at 10 p.m. ET on ABC.
Longtime viewers of "Revenge" must be upset by the news of it hitting the death end and here is what its cast like Emily VanCamp, Gabriel Mann, Christa B. Allen, Karine Vanasse, Elena Satine and others have to say:
Four unbelievable years with the most incredible cast and crew. Could not be more grateful for the experience. ❤️ #GoodbyeRevenge

— Emily VanCamp (@EmilyVanCamp) April 30, 2015
Huge thank you and mad love to all of our devoted #Revenge fans over the years! You will never know how much it's meant to all of us — Emily VanCamp (@EmilyVanCamp) April 30, 2015
Sad day for all the #revengers out there. I'm grateful to have had the chance to work with some of my fave people & incredible cast & crew.

— Lauren Shaw (@iamlaurenshaw) April 29, 2015
this this this this this this #RevengersRule #GoodbyeRevenge https://t.co/AzwOAyITWP — Gabriel Mann (@Gabriel_Mann) April 30, 2015
We couldn't have done it without the most passionate brilliant fandom in the world #RevengersRule #GoodbyeRevenge https://t.co/G1ByMvy40u

— Gabriel Mann (@Gabriel_Mann) April 30, 2015
In honor of #Revenge. Although I left the show some time ago I will forever be grateful for the time... https://t.co/WhVTyWOCGC — Ashley Madekwe (@smashleybell) April 30, 2015
thank you to the network & extraordinary creative team that made this show amazing. our writers, producers and directors are second to none.

— Christa B. Allen (@christabrittany) April 29, 2015
most importantly, thank you to the fans who have shown unbelievable love and support through the years! you guys are the best!! — Christa B. Allen (@christabrittany) April 29, 2015
so grateful for the past four years!! it's been magical. intense. surreal. wonderful... pic.twitter.com/VvcZ53W5xg

— Christa B. Allen (@christabrittany) April 30, 2015
Me on my first day on the #Revenge set :) This show, its crew and its fans made me feel the luckiest. Thank u guys Kx pic.twitter.com/CRxTPVxak7 — karine vanasse (@karinevanasse) April 30, 2015
Proud to have been a part of such a great show and to have been surrounded by such wonderful people #Revenge #Aiden pic.twitter.com/MqkwAIsN2V

— Barry Sloane (@BarrySloane) April 29, 2015
Congrats to the talented cast and crew of @Revenge for 4 great years of storytelling. What a run. Proud to have been a small part of it. — Justin Hartley (@Hartleyjustin) April 30, 2015
Thank you ALL for a great ride ❤️ RT @EW: JUST IN: @Revenge to end after 4 seasons: http://t.co/HxaLhMnz42 #Revenge pic.twitter.com/GTRPkgqb9v

— Elena Satine (@ElleSatine) April 29, 2015
Your amazing comments today have been so heartwarming. I love you all & am so grateful to have been a part of this family! InfinityxInfinity — Elena Satine (@ElleSatine) April 30, 2015