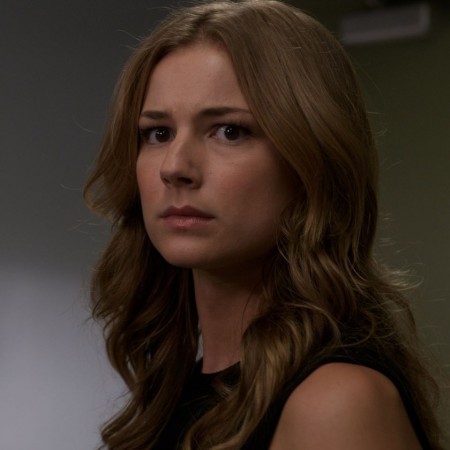 "Revenge" fans' wait for their favourite show is over as ABC will air the Season 4 mid-season premiere, titled "Bait", this Sunday, 8 March, at 10 pm.
The trailers and official synopsis of episode 15 indicate that the series will revolve around the life of Emily Thorne (Nick Wechsler) and the viewers can expect some of their questions to be answered soon.
A recently-released sneak peek video of "Revenge" begins with Thorne's new mission against Margaux LeMarchal (Karine Vanasse) with the help of Nolan Ross (Gabriel Mann). However, the clip ends showing Thorne getting trapped in the hands of her enemy.
But, the trailer seems to be a little tricky as a promotional photo reveals that it is not Thorne, in fact Louise Ellis-Ross (Elena Satine) gets into trouble and it remains to be seen why Mrs Ross entered LeMarcha's media room.
Meanwhile, the images also suggests a romantic sequence between Thorne and Benjamin "Ben" Hunter (Brian Hallisay), along with a disturbed Jack Porter (Nick Wechsler). So, the plot line of "Bait" might explore a love triangle between the three characters.
Another important storyline of "Revenge" will be the relationship between Victoria Grayson (Madeleine Stowe) and Natalie Waters (Gina Torres). As per the sneak peek images of episode 15, the two will have a good time together.
In the meantime, a major character could probably exit from the show as a death is already announced in the fall finale of the ABC drama.
So the viewers can set the clocks to watch the mid-season premiere episode of "Revenge" season 4 on ABC this Sunday, 8 March, at 10 pm. The show will be live streamed here.