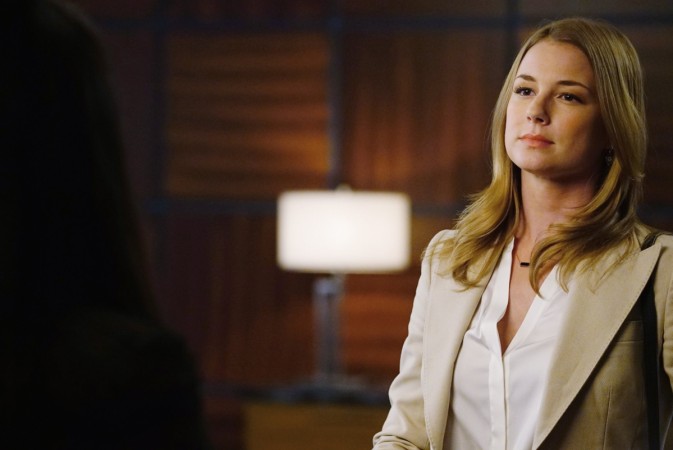 ABC has pulled the plug on "Revenge" after four seasons, meaning the 10 May episode will also be the series finale.
Fans of the show had an inclination that season 4 would be its last, as "Revenge" has been wrapping up a number of its plotlines, such as death of Victoria Grayson, and Emily revealing her true identity, in its past few episodes.
Revenge was a hit when it premiered in 2011, but over the years it lost some of its steam, and poor ratings finally forced the network to cancel the series.
Talking about the finale, executive producer Sunil Nayar told Entertainment Weekly that the series will go out with a bang, and called the finale "fabulous."
"We can officially tell our fans that this will be the end of the story," Nayar told the magazine. "We've been talking to the network and we all just wanted to make sure that we felt very confident. Now that everybody has seen the finale--which is fabulous--everybody understands that as much as we all adore the show, it has hit exactly the mark it needed to to end. This is the series finale of Revenge that will be airing in a couple weeks."
Although "Revenge" is nearing its end, speculations are rife that "Kingmakers," one of the pilots from "Revenge" writer and producer Sallie Patrick, could be a possible spinoff. The storyline is similar to that of Revenge as it revolves around a youngster who changes his identity to infiltrate an elite group at an Ivy League school to investigate the death of his sister.
The pilot has newcomer Gus Halper, along with Kristin Bauer Van Straten, Adrian Pasdar, Michael Trevino and Colin Woodell.
On being asked if "Kingmakers" is an official spinoff of "Revenge", Nayar said: There isn't a whole lot that I can say to that except that Kingmakers is fabulous...It's got the blood and passion of Revenge hardwired into what the show is, but at the moment, it is not a spinoff in that there's no characters from this show that are, at the moment, planning on being in that show, but never say never."