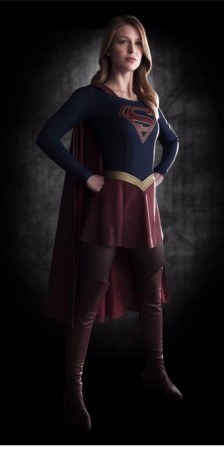 In one of the earliest TV show leaks of recorded history, the pilot episode of CBS' upcoming DC comics-based show "Supergirl" has been leaked online six months ahead of scheduled air date. However, the sudden and early leak of "Supergirl", however, raises doubts about this being a marketing tactic employed by CBS to save the show, which has received negative feedback since the trailer release.
"Supergirl" pilot episode is available for download on various torrent sites and has received a favourable feedback as opposed to the essentially bad ones its trailer received. However, there are many reasons to believe the leak was administered by the show-runners themselves.
Unlike the recent "Game of Thrones" leaks, "Supergirl" pilot leak did not cause any damage to the show at all. Since the actual air date is six months away, audience would still watch when it comes on CBS.
The pilot of another DC-based show "The Flash", which airs on CW, was leaked last June. Although that was proved to be caused by a legitimate theft, the episode went on to become the highest rated CW debut in five years. CBS may just be trying to follow suit.
CBS has a history of changing its marketing techniques; it sent the full 13-episode season of Battle Creek to critics ahead of the show's premiere, proving it is ready to take risks and find out what works and what doesn't.
The first-look trailer had more-or-less revealed the entire plot for episode 1 and the actual pilot did not give away anything more than what was already known to people who watched the trailer on YouTube.
The 1080p hi-def resolution and absence of typical watermarks in the leaked videos, also suggest that it was administered by CBS or Warner Bros in order to generate positive buzz for the show.
―