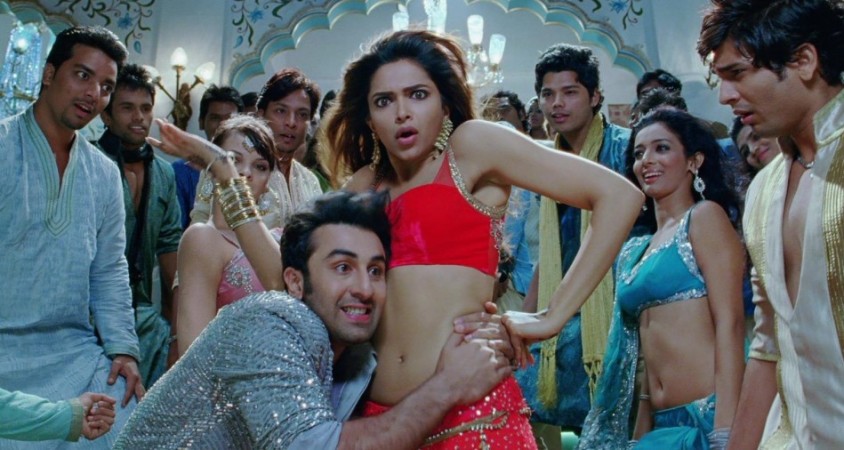 While the entire Bollywood industry came together supporting Deepika Padukone's stand on the 'cleavage row', ex-flame Ranbir Kapoor remained silent on the matter.
Even though Kapoor hasn't voiced his opinion on social media (simply because he doesn't hold any Facebook or Twitter account as yet), it was surprising when he chose to not comment on the hot topic.
However, the main reason Kapoor went quiet is because he doesn't want to unnecessarily involve himself in such a delicate issue.
"Ranbir knows that this question will come up next time he goes out in the media. They won't let him off without getting a reaction from him. However, he doesn't want to give any quote or statement for now. RK is not the sorts who would want to get involved in anything for publicity or just to get his name out in the papers. He has wisely chosen to distance himself from this," Bollywood Life quoted a source.
Since much has already been made of the Kapoor-Padukone friendship, which reflected well in the 2013 super hit film "Yeh Jawaani Hai Deewani" (YJHD), is this a conscious step in order to avoid any kind of media speculation? Well, it shall be clear once the "Besharam" actor decides to open up.
Interestingly, this isn't the first time that the wonder boy of Bollywood has stayed away from ex-girlfriend Padukone. Earlier, there were conjectures that the actor had turned down an ad film as he had to share screen space with his ex-flame.
In other news, he also skipped Padukone's success party since his rumoured beau Katrina Kaif wasn't invited. Considering his wobbly love life, it looks like Kapoor has been playing his cards very carefully.
But, surprisingly the "Happy New Year" actress has been very vocal about the equation she shares with her ex-flame Kapoor. Last year, around the release of Ayan Mukerji's "YJHD", the doe-eyed beauty showered praises on her co-star. Calling Kapoor 'supportive', she said she had finally discovered him.