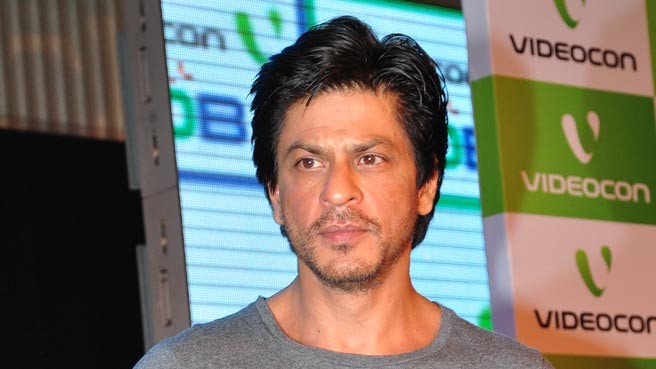 Shah Rukh Khan's birthday might be two days away, but the superstar is already celebrating the special day with his fans across the country. As part of "Happy New Year" post-release promotions, the team, along with Khan, will visit Chandigarh and New Delhi on Friday.
The actor, who will turn 49 on November 2, 2014, will reportedly celebrate the day in a grand way. "Shah Rukh is going to throw a lavish bash on his birthday. In fact, the invites have already been sent out and obviously most of the Bollywood bigwigs are expected to attend the party," stated a Bollywood Life report.
King Khan usually spends his birthday sleeping late, waving out to fans waiting outside his palatial bungalow, unwrapping gifts and cutting cakes with the media. But this time, he sure has reasons of ring in the 49th in a different way.
Known for making resolutions on every birthday, last year Shah Rukh had expressed his desire to work for the needy and poor. Unlike other stars, he chooses to silently do charity work as it is against his teachings to promote social service.
"Starting this birthday, for at least two years, I want to work for the upliftment of people who don't have life as good as mine. I want to do something good in small-little bits and pieces. I have told people in my team 'let's go and help the needy in a big way'," PTI quoted the actor as saying.
Shah Rukh was born to Taj Mohammed and Lateef Fatima Khan in New Delhi, and has an elder sister Shehnaz Lalarukh Khan. He married high school sweetheart Gauri Chibber on October 25, 1991 after a 6-year-long courtship. The couple is now parents to three beautiful kids – Aryan (November 14, 1997), Suhana (May 22, 2000) and AbRam (May 27, 2013).