It is a given nowadays that players from opposing teams will do their best to try and convince a potential target into signing for their club. A day doesn't go by, in today's social-media-matters-alone world when a story pops up of a couple of players from two different teams on a holiday together, leading to suggestions one is trying to convince the other to move clubs.
That was the case with Paul Pogba and Romelu Lukaku, with the two stars of the game on a holiday together in the US as rumours rumbled on in the UK over Manchester United beating Chelsea to the punch to the signature of the Belgium international.
Eventually, United ended up signing Lukaku for £75 million, and it has now been revealed that Pogba, who was the transfer of the season last summer when he made a world record move from Juventus, played his part in convincing his good friend to switch over to Old Trafford from Everton, when for the longest time it looked like the striker would be joining his former club Chelsea.
"I spoke with Paul a lot, obviously," Lukaku told the club's official website. "We spent our holiday together and he said: 'What do you want to do?' I told him that I was thinking a lot about signing for United, something was telling me [to sign for Manchester United].
"I live near Manchester so, when I was coming to the city, I would drive past Old Trafford and ask my mates what they thought.
"Me and Paul, we'd go to the city to have dinner and he'd drive past Old Trafford on purpose!"
Those tactics clearly worked as Jose Mourinho looks to Lukaku to become Manchester United's goalscorer after Zlatan Ibrahimovic's career at the club was cut short by injury.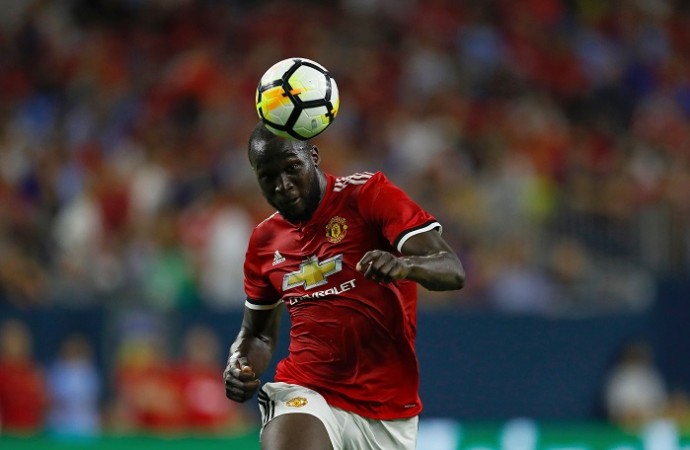 Having already established himself as one of the better strikers in the English Premier League, a lot is expected from Lukaku, and the 24-year-old is well aware of the pressures of playing for a big club like United.
"The first thing I noticed when I came to the meeting room on my first day with the team, the manager had a meeting and you just felt something special," Lukaku added. "Loads of the players were saying that this group is quite special. We're all young, hungry players.
"That's what I came here for [trophies]. Manchester United, for me, equals trophies. The biggest club in the world equals trophies.
"I wanted to feel that pressure, I wanted to feel that hunger – to be here now, I'm really grateful. I'm grateful to be part of the biggest club in the world, but there is a lot of work to be done, and I know that I need to work much harder than I have until now."
Lukaku against City in the US