Roger Federer has had a year to remember so far. Everything he has touched, turned to gold via titles, and now the Swiss ace will be keen to win the ongoing ATP World Tour Finals 2017 in London. It will be his ultimate aim. It would be magical if the Swiss ace can round up the year with the ATP crown, which he last won in 2011, beating Frenchman Jo-Wilfried Tsonga to win his sixth ATP World Tour title.
The former world number one is looking to win his seventh, and Federer is favourite to win the year-end competition and achieve that goal too.
Federer also seems to believe that winning the title is achievable due to the absence of Novak Djokovic, who has won the title four times in the last five editions, displaying his dominance. Federer is also fresh after having missed the Paris Masters recently too.
"I feel fresh enough as I didn't overplay this season. My chances to win here might be higher than past years as Djokovic, who dominated the event recently, isn't around," "Tennis World USA" quoted Federer as saying.
Djokovic took an extended break from tennis mid-year after suffering an elbow injury, which forced him to retire from Wimbledon during his quarterfinal encounter too.
Besides Djokovic, some top stars like Andy Murray and Stan Wawrinka are not present for the London event, making the route for the title look much easier. But, he cannot take it for granted.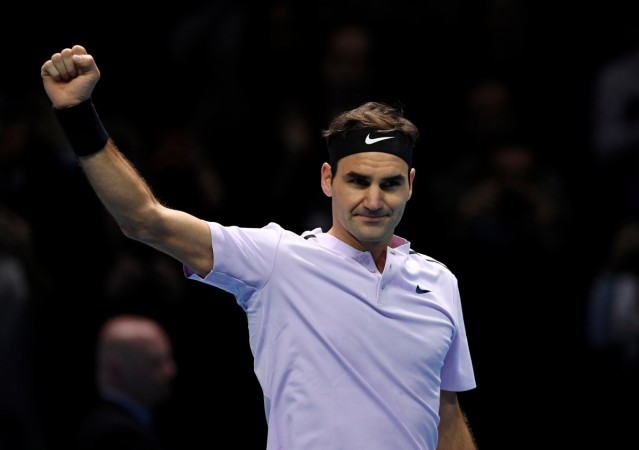 It will not be a cakewalk
With no Djokovic and other top stars, it does not come as a major surprise that Fedex is regarded as one of the top favourites for the title. However, it is not going to be a cakewalk for Federer, who will be challenged by some top players of 2017.
Federer has got off to a brilliant start, beating Jack Sock in straight sets on Sunday (November 12), but the challenge is going to get even tougher as the competition moves ahead.
He will face Alexander Zverev and Marin Cilic in the group stages, and is expected to reach the semifinals.
If things go according to plan for tennis fans, one might witness the dream final between Rafael Nadal and Federer, the two stars of 2017.
It would be a perfect finish to the tennis season.