Roger Federer and Rafael Nadal are modern day greats, having won 19 and 16 Grand Slams respectively. Neutrals love to watch these two players in action as they come up with some exceptional tennis when pitted against each other. They take their game to the next level, which makes it a treat to the human eye.
However, one had seen Nadal having an upper hand in the last decade or so in their head-to-head contests. Nadal became a nemesis for Federer, who lost six of their first seven matches. Even if one looks at their record now, Nadal has defeated Federer 23 times, but things seem to be gradually changing between the two.
The Swiss ace has not lost a single match against the Spaniard since 2015, and has also defeated Nadal in their last five meetings, which is outstanding.
Federer is unbeaten against Nadal in 2017, and there seems to be a reason for that too. Some minor changes in his backhand seem to have worked wonders for Fedex.
"I would always shank too many balls (talking about his backhand in previous instances). It was hard for me to consistently just keep on attacking with the backhand. Because I have gotten used to returning that way, I think it's also easier to play Rafa these days," "The Express" quoted Federer as saying.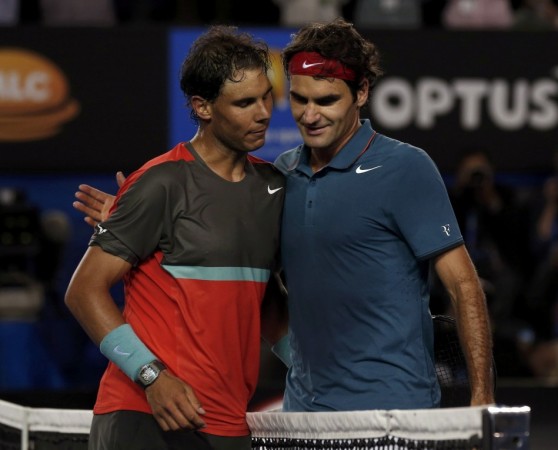 Federer is presently participating in the Basel Open, from where Nadal pulled out, but they could be on collision course in the Paris Masters.
However, it does not matter whether he will meet Nadal in future events of 2017, but the ace will have his eyes in the upcoming ATP World Tour Final, which starts next month.
Can Federer, who started 2017 on a high, end the year on another high?