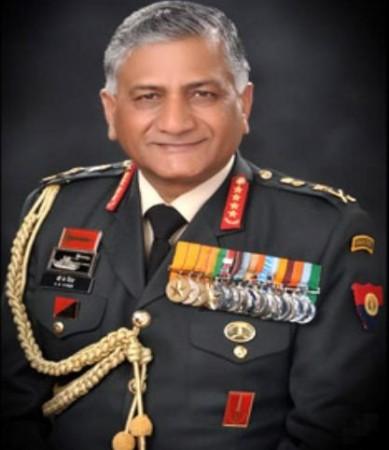 Just on the heels of filing a defamation case against Army Chief VK Singh for dragging him into the defence bribery offer controversy, retired Lieutenant General Tejinder Singh moved the Delhi High Court on Thursday, urging to clear his name from the controversy.
Tejinder Singh has filed a writ petition requesting the High Court to direct the government of India and the Army Chief to clear his name from the press release, which has leveled serious allegations against him.
He has also called for action against Vice Chief of Army Staff Lieutenant General S Singh, Lieutenant General BS Thakur (Director General of Military Intelligence), Major General SL Narshiman (Additional Director General of Public Information) and Lieutenant Colonel Hitten Sawhney (Director, Media) for making for allegation, thus abusing their official positions.
Tejinder Singh had on Tuesday filed a defamation case against the Army Chief and four other army officers for dragging him into the bribery controversy. The court will take up the matter on April 10 for recording pre-summoning evidence in the case.
VK Singh shocked the whole nation a few days ago by claiming that he was offered Rs 14 crore bribe to clear the purchase of 600 sub-standard trucks by an equipment lobbyist.