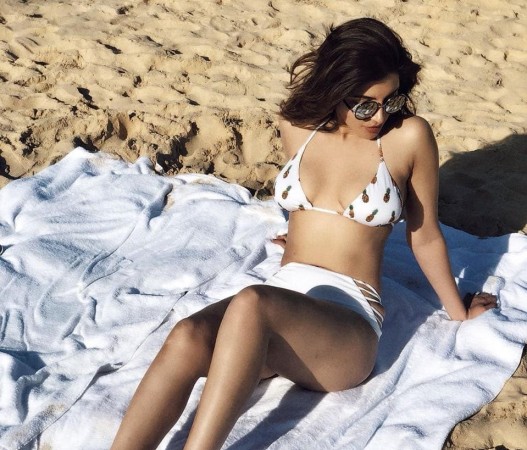 Sexaholic actress Shama Sikander, who is currently holidaying with her boyfriend James Milliron, was recently trolled by the netizens who body-shamed her for wearing a bikini while she was enjoying her me time on a beach in Australia.
But Shama was not one of those who would tolerate such insensitive behaviour and let people brush her with lewd comments and get away with it. She gave a befitting reply with a hard-hitting post to the body-shamers who called her body parts 'lemons.'
"A woman has BOOBS...that's what makes her different than men and I'm grateful that I'm a woman and a blessed one indeed. Yes "I HAVE BOOBS" and nice ones indeed.. they are "juicy" and also are "melons " or whatever else you prefer calling them. I think it's time for all those TROLLS who like to give my body parts names like these to get over it and move on in life. They're mine and I love them... #BodyShaming #NotTolerated #RespectWomen #LoveForBikini," Shama slammed trolls.
The actress, who was last seen in Vikram Bhatt's adult love story web series Maaya, has taken the social media by storm with her stunning pictures from her vacation.
She is making her fans see the world through her eyes and has been enjoying her time to the fullest.
"You're always one decision away from a totally different life," Shama captioned a picture on her Instagram.
In another picture, she looked completely in awe of the mother nature and wrote, "If you truly love nature you will find beauty everywhere!! At The 12 Apostles, Melbourne."
In Shailendra Singh's short film, Sexaholic, Shama Sikander bared it all with her never-before-seen bold avatar where she played the role of a nymphomaniac. Later, she played the role of a housewife who wishes to explore her sexual desires and experiments with BDSM — bondage, discipline, dominance, submission, sadism, masochism— in Vikram Bhatt's adult story Maaya.