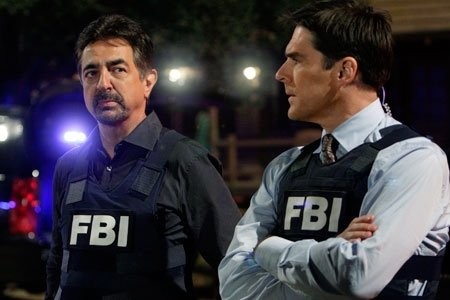 "Criminal Minds" fans will have to wait for one more week, before they get to watch the penultimate episode of Season 11. The CBS series has taken a week's break, after it aired episode 19, "Tribute," March 30. The network will not telecast any new episode as per its schedule this Wednesday, April 6. Fans can now expect to watch episode 20, "Inner Beauty" April 13.
Last time in episode 19 we saw how the BAU worked with former team member Emily Prentiss to catch an international serial killer, after the Interpol was convinced that the UnSub is on American soil. The "Tribute" also showed how the team was coping with Morgan's departure, even as Emily helped them get through the sad times.
Now, the network has reportedly released a synopsis and promo of the penultimate episode 20, and it hints that the BAU will be hunting down an UnSub who is purposely disfiguring victims. The synopsis doesn't give out too much about the case, the UnSub and how he disfigures his victims, but the promo of "Inner Beauty" shows a woman lying in what appears to be a hospital, and a man who is preparing to transform the woman. There are shots of creepy dolls with parts of their faces cracked and pieces missing. At the end of the clip, the UnSub is shown taking off the bandages, while the woman is crying. The man is then heard comforting the woman by saying that no one will love her like he does.
Meanwhile, it is also expected that Rossi will have an "awkward" reunion with his ex-wife, who never told him about their daughter Joy for almost 30 years.
Plot synopsis for "Inner Beauty" (via TV Guide) reads: "The BAU searches for an UnSub who is purposely disfiguring victims. Meanwhile, Rossi has an awkward reunion with his ex-wife, who kept his daughter, Joy, a secret from him for nearly 30 years."
"Criminal Minds" Season 11 will return April 13 with episode 20, "Inner Beauty." For more information on the upcoming episode and live-streaming details, don't forget to check back here.