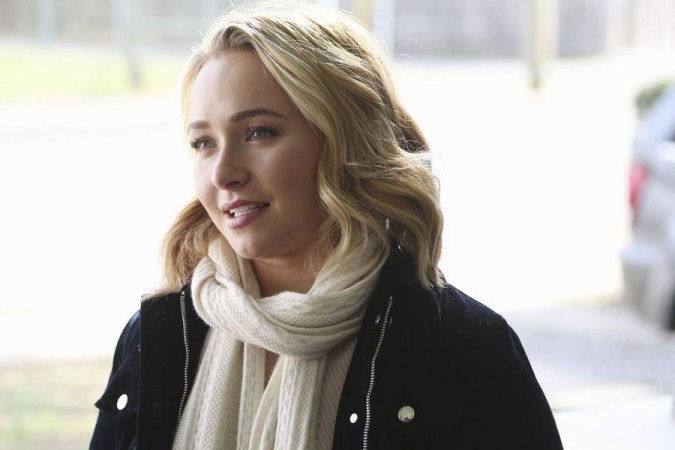 "Nashville" fans will finally get to witness the episode they have been long waiting for. It's the episode where Juliette Barnes finally makes a comeback after her stint at the rehab.
CLICK HERE to watch "Nashville" Season 4 episode 14, live. To watch "What I Cannot Change" later online CLICK HERE
In episode 14 we will see the return of everyone's favourite character — Juliette Barnes. The character was absent from the show as she was receiving treatment for postpartum depression, but now she's finally back and the synopsis reveals that upon her return she will find herself on critical crossroads. The summary of "What i Cannot Change" also suggests that she will finally be facing Avery and the press, and will be upset to see that Avery has moved on. Apparently, Juliette will confront Avery about having started to date other people.
The promo of the upcoming episode shows Juliette stepping back into the spotlight as she is seen addressing a press conference. But the country singer gets all nervous and anxious when reporters start questioning her about her personal life.
Meanwhile, Layla will try to get an opening slot at superstar's tour and Will is all set to produce his own album. But what could be interesting to watch is how Rayna will want to help Vita, now that she has confessed about stealing money from the till. The synopsis teases that a "worthy cause" appeals Rayna. Could it be to help Vita?
The plot synopsis for "What I Cannot Change" (via TV Guide) reads: "Juliette returns to town after getting treatment for postpartum depression. Meanwhile, Layla plans to promote her debut album by obtaining an opening slot on a superstar's tour; Will wants to produce his own album; and a worthy cause appeals to Rayna."
"Nashville" Season 4 episode 14, titled "What I Cannot Change," will be aired on ABC, April 6 at 10 p.m.