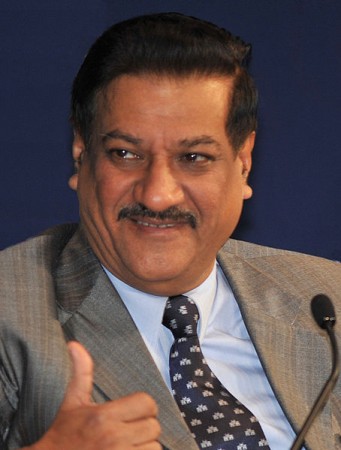 By approving 16 percent reservation for Marathas and 5 percent for Muslims in the state, the Maharashtra government took its reservation quota in jobs and education to a staggering 73 percent, leaving only bits for the open category. The reservations for the two communities were announced by the government on Wednesday.
"The Maratha community is being treated as educationally and socially backward and 16% quota has been fixed for them. The quota for Muslims is not religion-based but on the criterion of social and economic backwardness," chief minister Prithviraj Chavan told the media following the Cabinet meeting on Wednesday.
Chavan explained that the newly-announced reservations will be besides the existing 52 percent for reserved communities, thus taking the total reservation in the state to 73 percent.
Members of the general category will now have to compete for a mere 27 percent of jobs and education seats in the city.
With the 73 percent reservation well beyond the Supreme Court mandate of 50 percent, Maharashtra has gone ahead of Tamil Nadu, which has 69 percent reservation, and is behind Andhra Pradesh, which has 83 percent. In 1992, the Supreme Court's Constitution bench had set a ceiling of 50 percent on all types of reservation.
The move by the Congress-NCP state government is said to be a poll tactic ahead of the Assembly elections in Maharashtra this year.
However, Chavan shrugged of allegations of this being an election strategy, saying that the issue of providing reservations to Muslims began in 2004, while the Maratha reservation issue dated back even further.
The Marathas, who constitute about 30-35 percent of the state's population, have otherwise been a politically high-profile community, giving the state 10 of its 16 chief ministers. The community also forms almost half of the state cabinet, with 14 of the 31 ministers, including Chavan and deputy chief minister Ajit Pawar, from the community.
Chavan's decision for granting reservations is said to be taken on the direction of NCP chief Sharad Pawar, given the two parties' poll debacle in the general elections. While the Congress won just two Lok Sabha seats in the state, NCP managed four.
The state government is said to have created special categories to enable reservations for the two communities.
The Bharatiya Janata Party, the Leader of Opposition in the Maharashtra assembly, had protested reservations on religious grounds for Muslims while they have supported the reservations for the Maratha community.
"We oppose the state government's decision to grant 5% reservation to Muslims as the Constitution is completely against religion-based reservations," Leader of Opposition Vinod Tawade told Mint. "We are in support of the reservation to Maratha community, but we have doubts whether the government's decision will stand legal scrutiny."