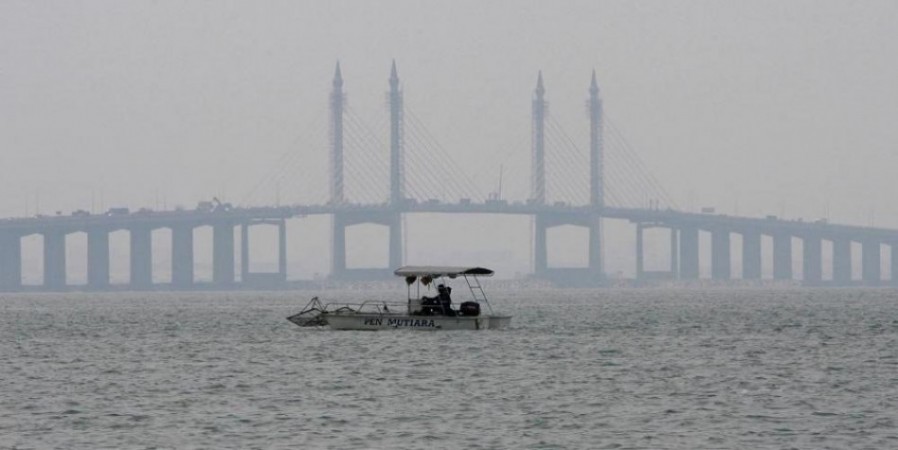 Search and rescue operation at the collapsed Batu Maung interchange of the Second Penang Bridge in Malaysia has been called off, after trekker dogs deployed at the site earlier on Saturday failed to locate any other possibly trapped victims.
Datuk Abdul Rahim Jaafar, State deputy police chief, said that the fire and rescue services department has confirmed that no victims have been trapped in the rubble comprising metal and concrete. "We are satisfied and convinced by the search teams after four trekker dogs failed to find any victims under the rubble," said Datuk, according to theSundaily.
Of the four Labradors deployed at the site, two were assigned to trace possible live victims while the other two were involved in searching for victims killed in the ramp collapse. "The trekker dogs were taken to every part of the collapsed site and there were no traces of any survivors under the rubble," Datuk said.
The closure of search and rescue works has allowed the Jambatab Kedua Sdn Bhd (JKSB), who is in charge of the construction of the Second Penang Bridge, to clear the rubble and re-open the site for traffic. The ramp collapse had resulted in major traffic chaos near Tun Dr Lim Chong Eu expressway.
On Thursday, around 30 metre section of the Batu Maung interchange collapsed at about 7.00 p.m. Tajudin Zainal Abidin, a former police officer, was found dead in a car crushed in the ramp collapse. Three others were injured in the incident.
People who had witnessed the tragedy had predicted more causality. However, the fire and rescue services department has confirmed that there are no victims trapped under the rubble following rescue operation carried out by around 300 personnel comprising firemen, firefighters, contractors and civil defense department personnel.
A stop-work order has been issued by the Penang Island Municipal Council at the construction site since the mishap happened. A panel of experts has been set up to probe into the ramp collapse.
The interchange of the Second Penang Bridge, where the collapse took place was slated to be inaugurated the following month. Second Penang Bridge is a new bridge under construction in Penang which will connect Batu Kawan (on mainland Seberang Perai) and Batu Maung (on Penang Island). It was expected to become the second longest bridge in Malaysia as well as in Southeast Asia measuring 24 km in length.