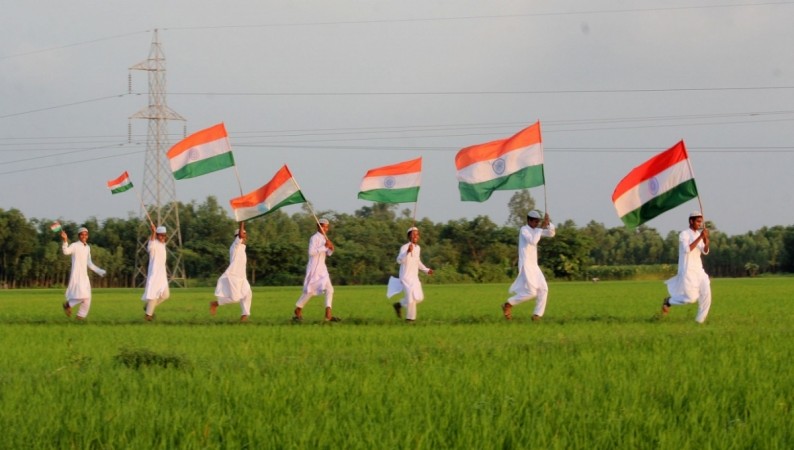 India is celebrating its 68th Republic Day on Thursday, January 26, 2017. Republic Day plays a significant role in the lives of Indians as it commemorates the day the Constitution of India came into effect in 1950, making the country a Sovereign Democratic Republic.
Republic Day 2017: Here's a glimpse of what to expect from this year's military parade
Citizens across the country will be celebrating the big day with pride and honour. Since no celebration is complete without songs, there are a number of hit Hindi patriotic songs for this special day. In addition to the evergreen hits, some new patriotic songs have come up recently as well.
Here are a few patriotic songs that can be played on the Republic Day:
Maa Tujhe Salam: Sung by A.R. Rahman, this song always leaves an Indian with goosebumps. It is the most popular song for celebrating national days in India. Rahman's soulful voice and his melodious music, makes it a must play on the day.
Aye Mere Waton Ke Logo: In the mesmerising voice of Late Mangeshkar, this song is a treat to the ears and at the same time makes you feel the pain of the martyrs who sacrificed their lives for the country.
Bharat Humko Jaan Se Pyara Hai: From the movie Roja, this soulful patriotic song has been sung by Hariharan.
Zindagi Maut Na Ban Jaye: This is another must play song during Republic Day. From Aamir Khan-starrer Sarfarosh, the song fills one with pride and honour for the country.
Mera Rang De Basanti: Sonu Nigam and Manmohan Waris had lent their voices to this song from the movie The Legend of Bhagat Singh. This soulful track is dedicated to all the heroes who sacrificed their lives for the nation.
Rang De Basanti: Rang De Basanti is a modern day, all-time hit song from the film of the same name. Sung by Daler Mehendi, the song is a foot-tapping patriotic track.
Dil Diya Hai Jaan Bhi Denge: Mixed with melody and patriotism, this is one of the evergreen patriotic songs from the movie Karma.
Aisa Des Hain Mera: From the movie Veer Zaara, the song reflects the beauty and diversity of India. It is a soulful track that inspires patriotic feelings.
Yeh Jo Desh Hain Tera: From the movie Swades, this song is more special for Indians residing abroad. Listening to this song makes one fill with pride and honour.
Chak De! India title track: Shah Rukh Khan-starrer Chak De! India's title track is an energetic song sung by Sukhwinder Singh, Salim-Sulaiman and Marianne D'Cruz. It is mostly played in Republic Day functions, especially in school dance performances.