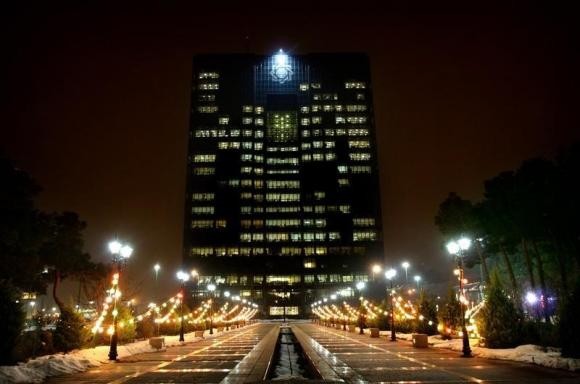 Reports have emerged that Iran has been using fictitious Chinese companies as fronts for funding terror groups such as Hamas and Hezbollah via Chinese local banks.
A Reuters report after reviewing details found that several Chinese companies, such as the Shenzhen Lanhao Days Electronic Technology Co Ltd, have received 'hundreds of million dollars' from Iran.
The investigative report found that the address listed for the company does not exist.
Much of these 'covert operation' it is found to have been led by Iran's secretive Quds Force.
An elite unit of the Islamic Revolutionary Guards - the Quds, have been involved in training and aiding several pro-Iran terror groups such as Hezbollah, Hamas and even the Shi'ite Muslim militia in Iraq.
The Quds have also been responsible for arming government forces in Syria's civil war in violation of a U.N. arms embargo.
The report investigating the 'money trail' found that the Quds-controlled Iranian companies, including one called Bamdad Capital Development Co, have been transferring 'millions of dollars' from the Central Bank of Iran (CBI) to multiple accounts in the Bank of Kunlun Co Ltd, a China National Petroleum Corp unit.
The 'money trail' led the investigators to conclude that the funds were transferred to either Chinese entities directly controlled by the Quds or to Chinese entities owed money by the Quds, such as Shenzhen Lanhao.
"The money transfers from accounts held by the CBI with Bank Kunlun are initiated by the Quds Force and transferred to Chinese companies connected to the Quds Force in order to meet its financial needs," the seven-page report said.
These highly suspicious money transfers made by the Quds forces are then used for funneling the terror operations of groups such as Hezbollah and Hamas.
Some of these Chinese companies being funded with 'millions of dollars' exist only on paper, which the investigators say are fronts to assist Iran in its 'covert operations' to 'discreetly' channel terror funds.
The report does not 'directly' imply that the Chinese government and Bank of Kunlun might be assisting the covert terrorism operations of the Quds. However, the claims made in the report highlight Tehran's complex and economically close relationship with Beijing as Iran is China's third-largest crude oil supplier.