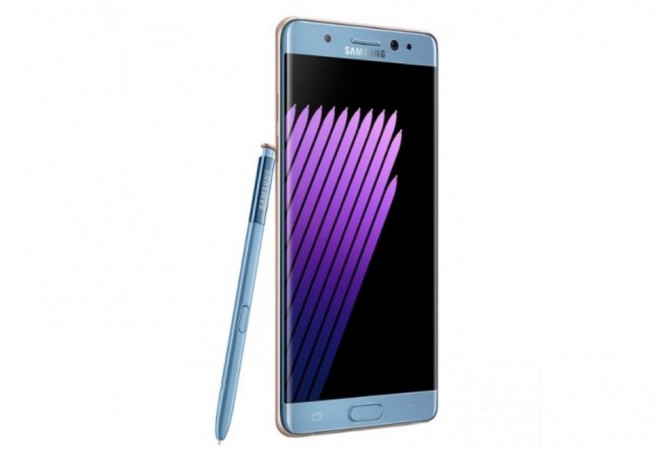 Within days after Samsung resumed sales of Galaxy Note7 in the US, Brian Green, who was on October 5 boarding a Southwest Flight 994 to Baltimore at Louisville International Airport, said his Samsung phablet caught fire.
It is interesting to note that beleaguered Green had actually exchanged his older device with a new one at an AT&T store on September 21. And on Wednesday morning, he also followed safety procedure as per the orders from the cabin crew, by powering down the Galaxy Note7 during the boarding. But, he accidentally dropped the device, which immediately resulted in the device emanating thick grey-green smoke and burned through the plane floor's carpet and scorching the subfloor, leading to evacuation of the passengers from the plane.
Taking note of the seriousness of the issue, the CPSC (Consumer Product Safety Commission) has commenced investigation about the Galaxy Note7 burning issue.
Samsung has also released a statement that the company is looking into the incidence and promised to share more information once they get the device and do internal investigation.
"Until we are able to retrieve the device, we cannot confirm that this incident involves the new Note7. We are working with the authorities and Southwest now to recover the device and confirm the cause. Once we have examined the device we will have more information to share," Samsung spokesperson said to the Verge.
Just a few days ago, Samsung said they received overwhelming response from consumers across multiple markets evincing interest to buy the Galaxy Note7. After the company launched the global exchange programme on September 2, it reportedly sold a whopping 1 million Galaxy Note7 units with the safe battery.
Read more: After recall, Samsung gears up for Galaxy Note 7 relaunch in global regions
This unfortunate incident is set to make further dents into Samsung's brand image.
Do check back this space for more updates.