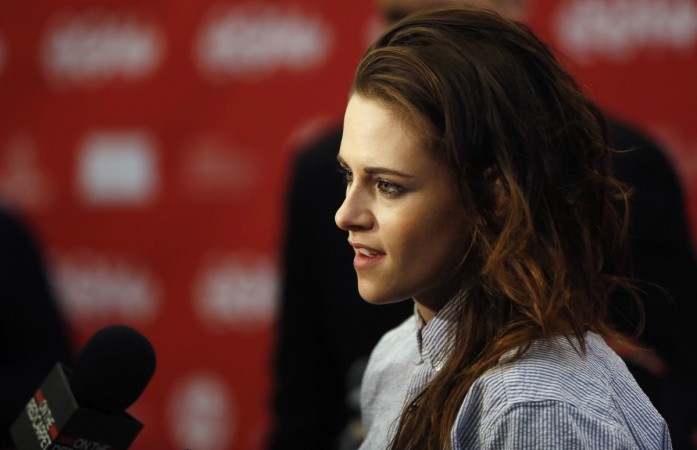 Kristen Stewart might have moved on from her failed relationship with "Twilight" actor Robert Pattinson in the aftermath of her affair with director Rupert Sanders. But her luck seems to have turned against her.
Her friends are reportedly keeping a distance from her post the affair, as they believe she now has an "inflated ego."
"Kristen doesn't even resemble the person that we knew...She used to be a very low-key, cool girl," a friend of the actress told Radar Online. "But her inflated ego has convinced her that even her childhood friends only want to hang out with her because of 'who she is,'" the source added.
"It's really sad, and her friends are literally dropping like flies."
On the career front, too, Stewart hasn't been doing too well, and she recently expressed a desire to stay away from the silver screen for a while.
"I'm taking some time off because I've been working for two years," Stewart told USA Today. "I'm going to take so much time off. I'm going to buy a live-work space in downtown LA and I'm going to make some [stuff] with my hands. Literally, I made that decision a few weeks ago."
Is Stewart taking a break because her Hollywood career isn't picking up? Besides "Twilight," which was indeed a huge box office success, Stewart appeared in 2012's "Snow White and the Huntsman," where she got involved with Sanders, who was married to model Liberty Ross at the time.
The movie's sequel is currently in the works, but without Sanders and Stewart. She recently wrapped up her final film, a futuristic love story titled "Equals," starring Nicholas Hoult.
Although Stewart has since then appeared as a supporting cast in "Still Alice," and "Clouds of Sils Maria", she has been unable to grab the kind of attention that the "Twilight" franchise brought her. Over the years, her acting abilities have also come under constant criticism, with director Jake Scott once saying that "directing her (Stewart) is kind of like wrangling a herd of cats."
Stewart's latest release is "Camp X-Ray," where she plays Amy Cole, an army private first class, who is placed as a guard at Guantanamo Bay detention camp.