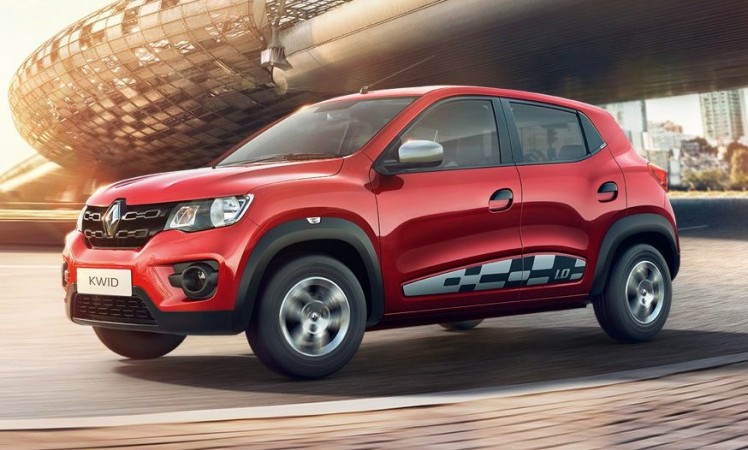 French auto-maker Renault's entry-level hatchback, Kwid, has been doing remarkable sales since its launch in September 2015. Last month, the pseudo-SUVish hatchback broke the 10,000 unit sales a month mark for the first time. Renault India sold 10,719 units of the Kwid in August.
Riding on Kwid, Renault India sold 12,927 vehicles in August, up exponentially from 1,527 cars sold in August 2015. It is evident that Kwid single handily pushed the sales. In August sales, Kwid is ahead of Hyundai Elite i20 and Maruti Suzuki Baleno. Kwid has raked in 1.65 lakh bookings so far, and is still going strong. The company has sold over 80,000 units of Kwid and is expected to make 1 lakh sales soon.
Kwid is now available in two engine options. It was originally launched with a 799cc three-cylinder petrol motor tuned to churn out 53bhp at 5,678rpm and a peak torque of 72Nm at 4,386rpm. The new avatar of Kwid comes with a 999cc 3-cylinder engine that can churn out 67bhp of power at 5500rpm and 91Nm of torque at 4250rpm. The 799cc version returns claimed fuel efficiency of 25.17kmpl, while the Kwid 1.0 litre claims to deliver a mileage of 23.01 kmpl.
Apart from the SUVish stance which is a never-before-attempted formula in the segment, Renault Kwid has become popular for its feature package. It is loaded with a 7-inch touchscreen Media Nav system, digital Instrument cluster, one-touch lane change indicator and pro-sense seat belt pretensioners.
Kwid comes with 98 per cent localisation. It is priced starting at Rs. 2.64 lakh for the 0.8 litre Kwid and Rs. 3.82 lakh for the Kwid 1.0 litre variant.