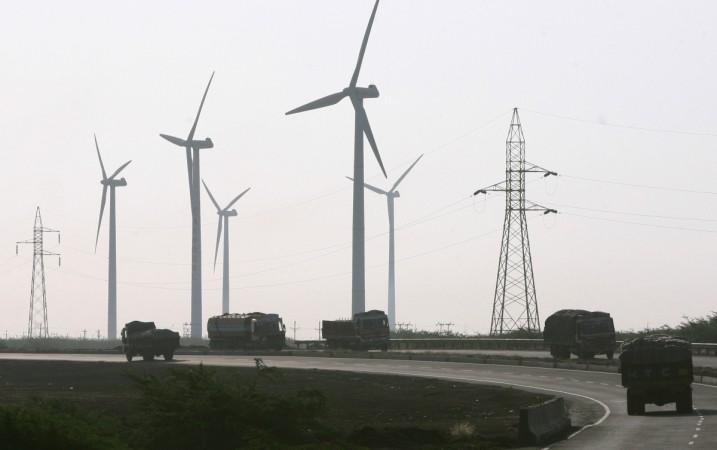 Drawing electricity from environment-friendly windmills and solar PV (Photovoltaic) plants has been a costly affair since its inception due to expensive components, and is attributed to be one of the prime reasons for emerging economies and also developed markets too, showing reluctance to embrace sustainable energy production, but things are about to change for good, very soon.
If the report from International Renewable Energy Agency (IRENA) is to be believed, the production cost of producing electricity from all forms of renewable energy generation methods is expected to come down by several notches and even drop below the fossil fuel price.
Based on latest auction and project-level cost data, global average costs could decline to about USD 0.05/kWh for onshore wind and USD 0.06/kWh for solar PV, IRENA reported.
It also added that energy generation costs of onshore windmills have fallen by around 23% since 2010, whereas the cost of solar PV electricity declined by 73% in the same period and eventually costs are expected to slip further below the fossil fuel price by 2020.

Some countries, despite economic challenges, made conscious decision to embrace environment-friendly power generation and if the production costs are coming down, even developing markets like India and Brazil, among others will find building infrastructure for offshore windmills and solar parks, a profitable venture.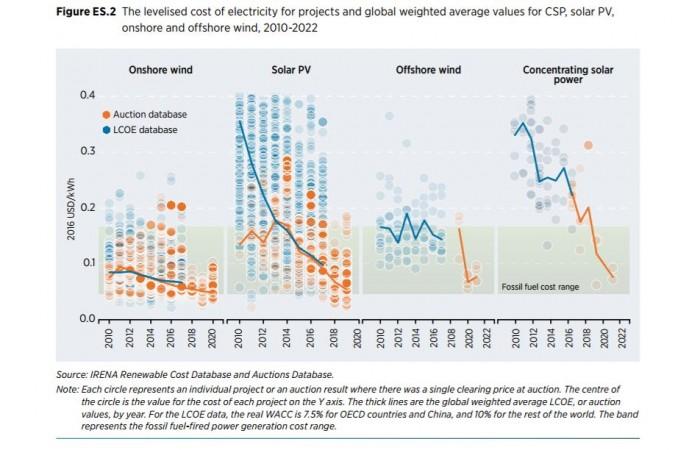 IRENA report adds that China's participation in environment-friendly power generation, considering its vast geography and population, will have a significant impact on global average energy consumption and also encourage others to follow suit.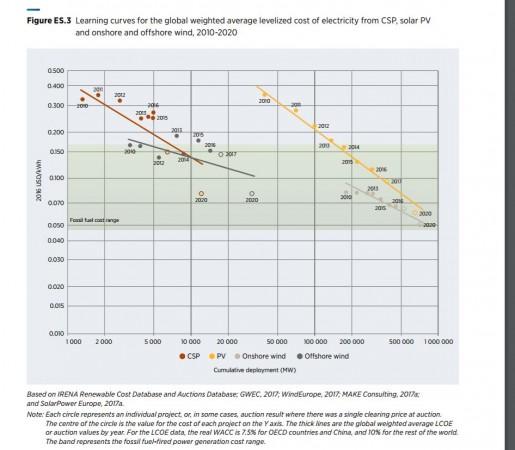 However, just a few days ago, US President Trump, in his latest 'America First' measure, imposed 30% additional tax on imported solar panels, which might slow the renewable energy adoption rate in the country.
But, if the prediction of renewable energy costs getting cheaper by 2020 comes true, there will be less reliance on fossil fuel and automobile-makers will finally find Electric Vehicles (EV) business lucrative, while oil firms can convert their fuel stations to electric charging points.
By that time, many environment enthusiasts hope popular Tesla or Faraday Future or any EV-maker come up with faster recharging technology, which will definitely push the adoption rate by several notches. Currently, charging takes 30 minutes to four hours, if not more, depending on the battery capacity of the vehicle, compared to five to ten minutes taken to refuel a car.
Also with demand for EV expected to reach a new high, the mass production costs iarebound to decline and the companies can pass on the benefits to the consumer by lowering the price of the car. Comparatively, Tesla's cheapest EV: Model S (generic) starts at $35,000 (approx. Rs 22,26,525), which is out of reach for many middle-class population in emerging markets like India.
Stay tuned. Follow us @IBTimesIN_Tech on Twitter for the latest news on science and technology.