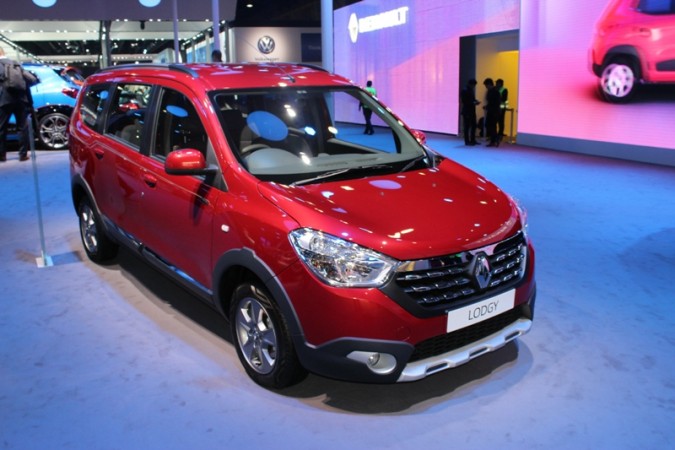 Renault India has reworked on the pricing of its Lodgy MPV. According to the latest prices the 85PS models have become more affordable while the 110PS variants have been priced higher.
The base 85PS standard version of the Lodgy is affordable by Rs 60,000 on ex-showroom price in Delhi. The 85PS RXE variant and 85PS RXL variant are now more affordable by Rs 42,000 and Rs 15,000 respectively. The top-spec in the 85PS, the Lodgy RXZ's price has been increased by 10,000.
Prices of all 100PS variants of the Lodgy have been increased. The 110PS RXL is now pricier by Rs 31,000. The 110PS RXZ 8-seater and 7-seater variant prices also have been increased by Rs 46,000 and Rs 47,000 respectively.
Renault launched Lodgy in the MPV segment of India which is the domain of Maruti Suzuki Ertiga and the Toyota Innova. After a promising start that saw 5,687 units sales in the first three months of launch, Lodgy sales saw going down. The average sales of the MPV currently stand around 500 units. With the latest price revision, Renault India will be hopping spurt in sales of at least 85PS variants.
The MPV is powered by 1.5-litre K9K diesel engine in two state of tune mated to five speed manual transmission. Previous reports suggest Renault India is planning to add Easy-R automated manual transmission to the Lodgy range. Renault India reportedly also plans to focus on targeting institutional and fleet sales of the Lodgy to turn around sales.
Renault Lodgy price list (ex-showroom, Delhi)
Variant
Current price
Old price
Difference
85 PS Std
Rs 7.59 lakh
Rs 8.19 lakh
Rs 60,000
85 PS RXE
Rs 8.57 lakh
Rs 8.99 lakh
Rs 42,000
85 PS RXL
Rs 9.44 lakh
Rs 9.59 lakh
Rs 15,000
85 PS RXZ
Rs 10.99 Lakh
Rs 10. 89 lakh
Rs 10,000 (increased)
-
-
-
-
110 PS RXL
Rs 10.40 lakh
Rs 10.09 lakh
Rs 31,000 (increased)
110 PS RXZ 8 seater
Rs 11.95 lakh
Rs 11.49 lakh
Rs 46,000 (increased)
110 PS RXZ 7 seater
Rs 12.26 lakh
Rs 11.79 lakh
Rs 47,000 (increased)