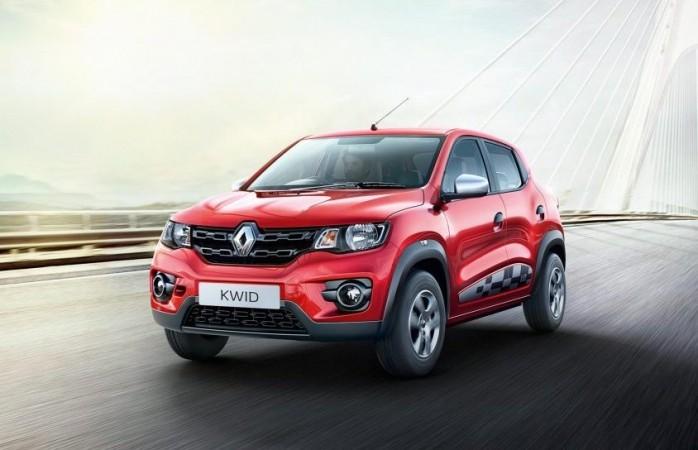 Kwid is the most successful car launched by Renault India Private Limited, Indian subsidiary of French carmaker Renault. Launched in September 2015, the small car with SUV-stance has gone down well with the SUV-loving Indian customers. The sales were always on top gear for the Kwid even after a year of launch. However, new sales numbers indicate a dent in the momentum.
Also read: Renault Kwid AMT is now cheaper than Alto K10 AMT; here is how
The numbers sold by the company (to dealers) hit an eight-month low to 6,924 units in January after all time high 10,719 units in August 2016 reports Business Standard. The volume is consistently less than 8,800 for three months since November 2016, the report adds.
The Kwid was the fifth best-selling passenger car in India in June 2016 and it was posing a serious threat to India's largest selling car, Maruti Suzuki Alto. However, the Renault car slipped to ninth by December 2016 and it couldn't make it to top 10 in the last month.
Meanwhile Renault claims the growth of Kwid is in line with plans. "In India, the Q4 sale is impacted by seasonal trends wherein sales tend to decline. The same can be seen in the mini segment. We have communicated our targets for Kwid between 8,000 and 10,000 units per month and we are on track with this," Business Standard quoted a company spokesperson as saying.
It is noteworthy that after clocking 50,000 in bookings within only about a month of launch, 1 lakh bookings in February 2016 and 1.5 lakh bookings in July 2016, there are no further updates on the booking figures from the company. On the sidelines of Kwid 1000cc launch, it was reported that bookings touched 165,000 units. There is no update on the bookings after this, while sales crossed 1.3 lakh recently.
Demonetisation, to some extent, may be responsible for the slow sales of the small car. In addition, the arrival of new rivals such as Tata Tiago could have dented sales of the Kwid, says an industry expert.
Source: Business Standard